Electric single-track snowmobile – with one wide track and one ski. Thanks to its wide ski and suspension, it has good cross-country ability. In fact, it is a snowmobile.
It is possible to install a wheel instead of a ski module. The all-terrain vehicle is perfect for fishing and hunting. It is convenient to pass through branches and bushes, skis do not cling.
There is a towbar for transporting small sleds with a load of up to 50 kg.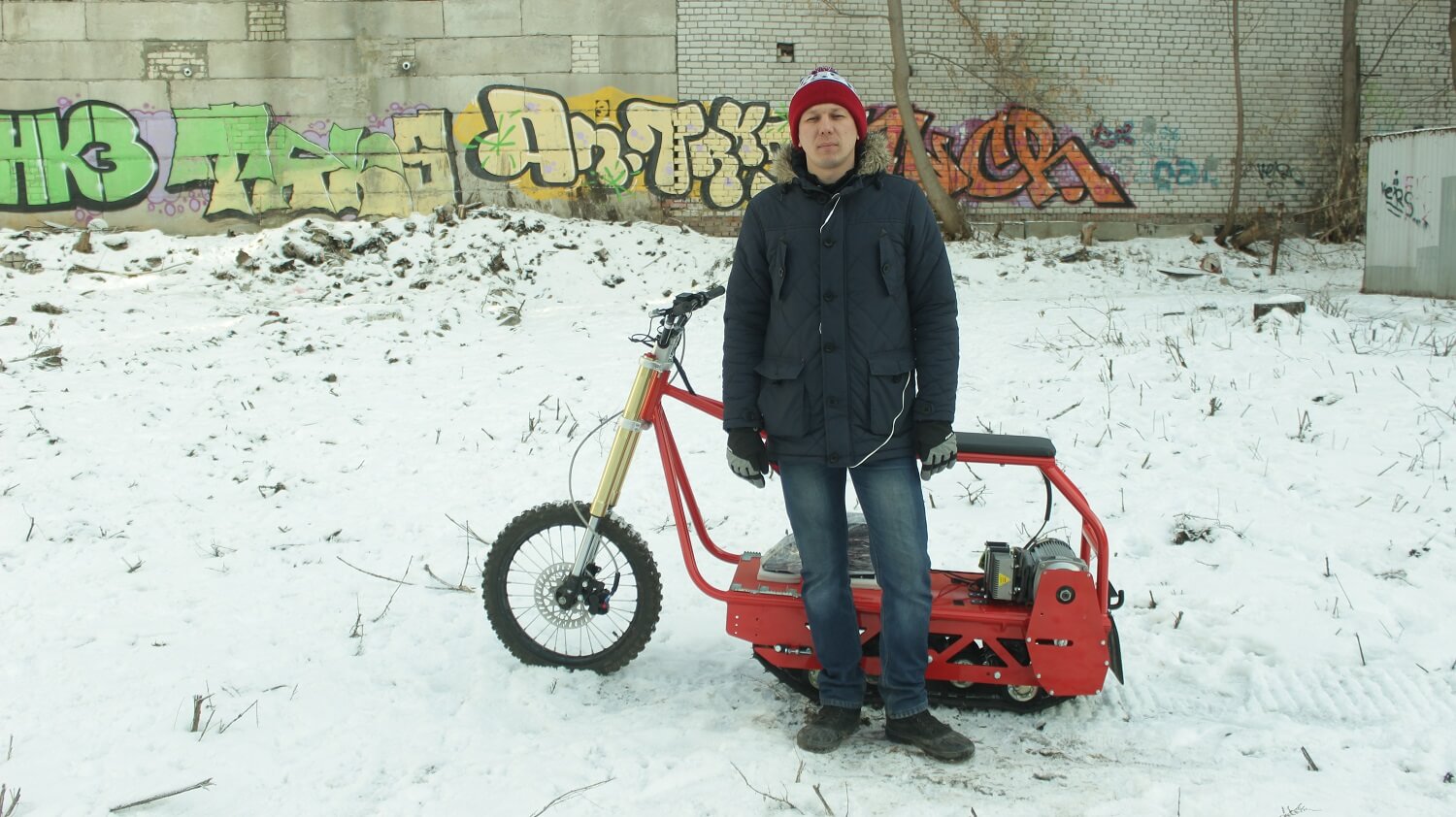 Advantages over gasoline technology:
– No registration or rights required
– virtually silent operation
– You don't need any fuel.
– there's no exhaust, they're letting you into the protected areas.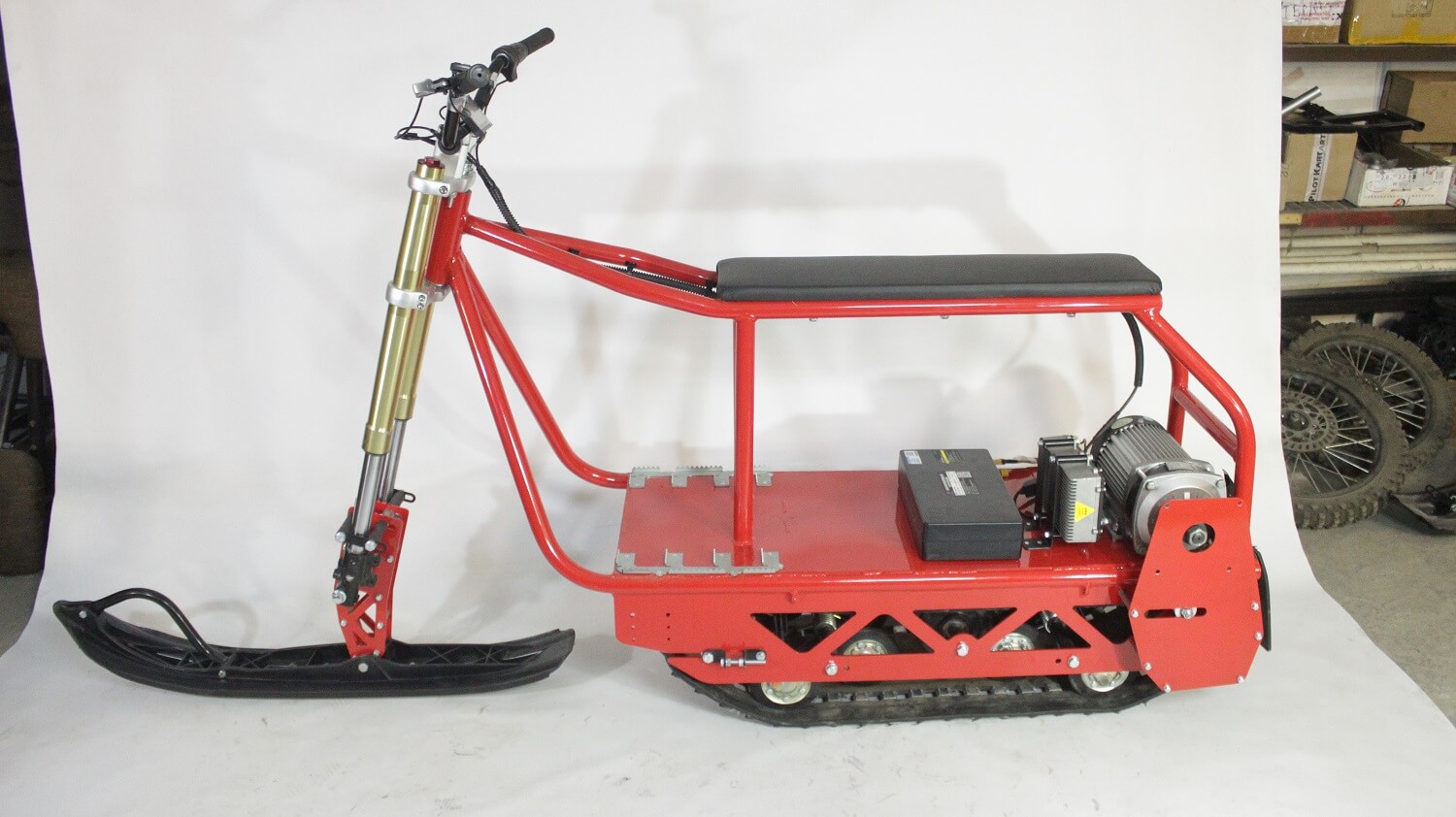 Characteristics:
– Caterpillar width 38 cm
– full suspension
– The mileage is 30 to 100 kilometers.
– Speed up to 30 km/h
– Charging from 220 V 2-4 hours
– Battery – lithium-ion or gel to choose from
– The battery holder is quick-release, removable in 30 seconds.
– Weight assembly 70 kg
– is dismantled into enlarged parts and folded into a car (universal)
– Frame and structural components aluminum
– Temperature mode from minus 25 to plus 25
– loose snow depth up to 40 cm
Painting in the color of the client.
A gasoline version is available on a steel frame.
The production time is 1 month.
Deadlines. At the moment the snow scooter is manufactured to order:
If components are available, the assembly time is about 3 weeks.
If not all the components are available, or if you need to modify the device to your requirements, the terms can be increased. Specific terms are discussed with the manager.
Timeframes can also be extended if there is a large order queue. Therefore, if you do not want to get into the queue in the autumn or winter, place an order in advance.
Sign up for a test drive Google Form
Do you still have questions?