New electric moto snowboard.
The electric snowboard is developed in Russia, based on domestic components. It is still expensive, because it is piecemeal, but it is quite a working technology. We actively sell petrol-powered snowboards, and we can say with certainty that they do not give you the same dynamics, emotion and "kick-up" as the electric ones.
Suitable not only for fun and thrill-seeking, but also for rental or delivery business and patrolling. Easy to operate. There is a throttle trigger like on a scooter. The battery and electronics are inside the track space. The handlebar is foldable.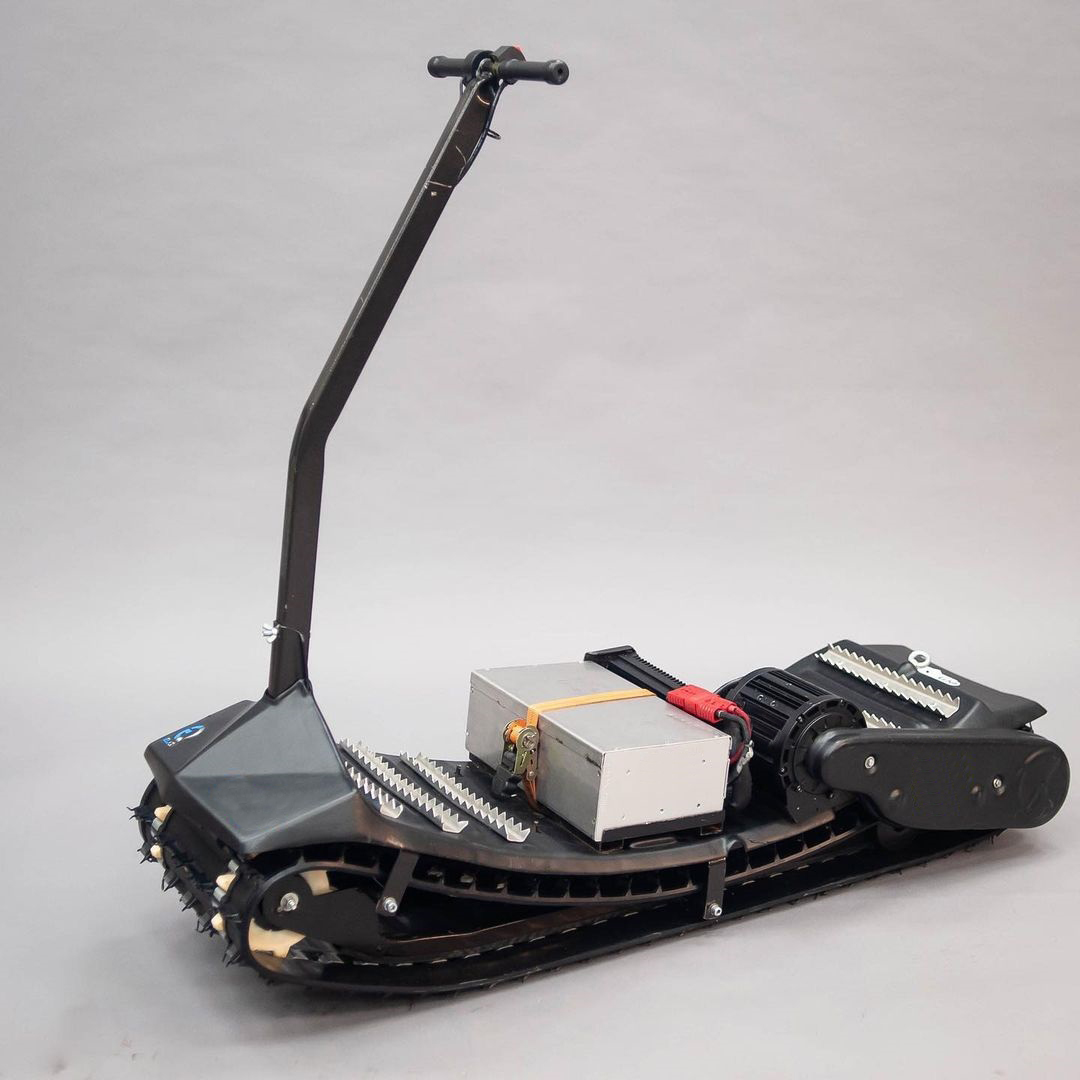 Advantages compared to counterparts:
– no need for fuel or lubricants, NO SMELL
– NO SAFETY, NO GROWTH
– no license or registration needed
– shows mileage, speed, remaining battery charge and statistics
– Switching speed modes
– reverse
– heated monitor controller
Features:
– weight 70 kg
– Distance 20-30km depending on battery
– Length 130 cm, width 45 cm
– track width 38 cm
– Snow depth up to 40 cm
– Rolled snow up to 60 km/h
– Downhill speed up to 40 km/h
– Up to 120 kg payload capacity
– Peak performance of 25 kW
– Charged in 2 to 4 hours from 220 V (home power supply)
– Up to 60 kg payload per sled or skier
– angle of approach comfortable up to 20 degrees
-up to minus 20-25 degrees Celsius
– suspension skliz
At the moment, the device is undergoing testing, but it is already available to order. Next year we plan to produce 200-300 units. So leave your order
Translated with www.DeepL.com/Translator (free version)