Snowbike for strikeball paintball airsoft
Yesterday Russia celebrated a holiday dedicated to the Defenders of the Fatherland. This holiday has remained since the times of the Soviet Union in the territory of the former CIS country. On the occasion we made a thematic video to visualize the use of an electric snow scooter in tactical games: paintball or strikeball. The snowcat is perfect for this task because you can move silently and quickly, in limited conditions, performing tactical tasks.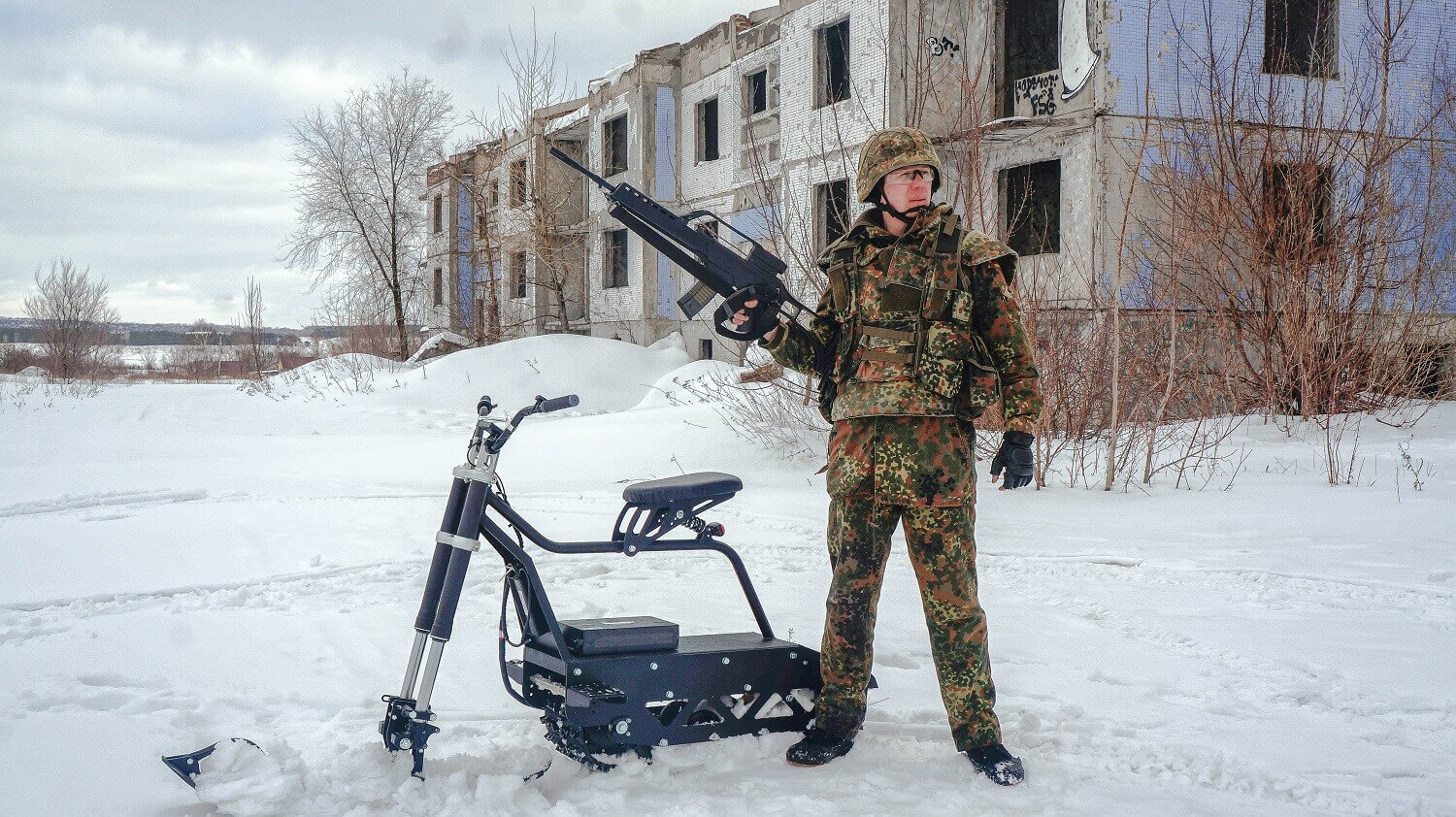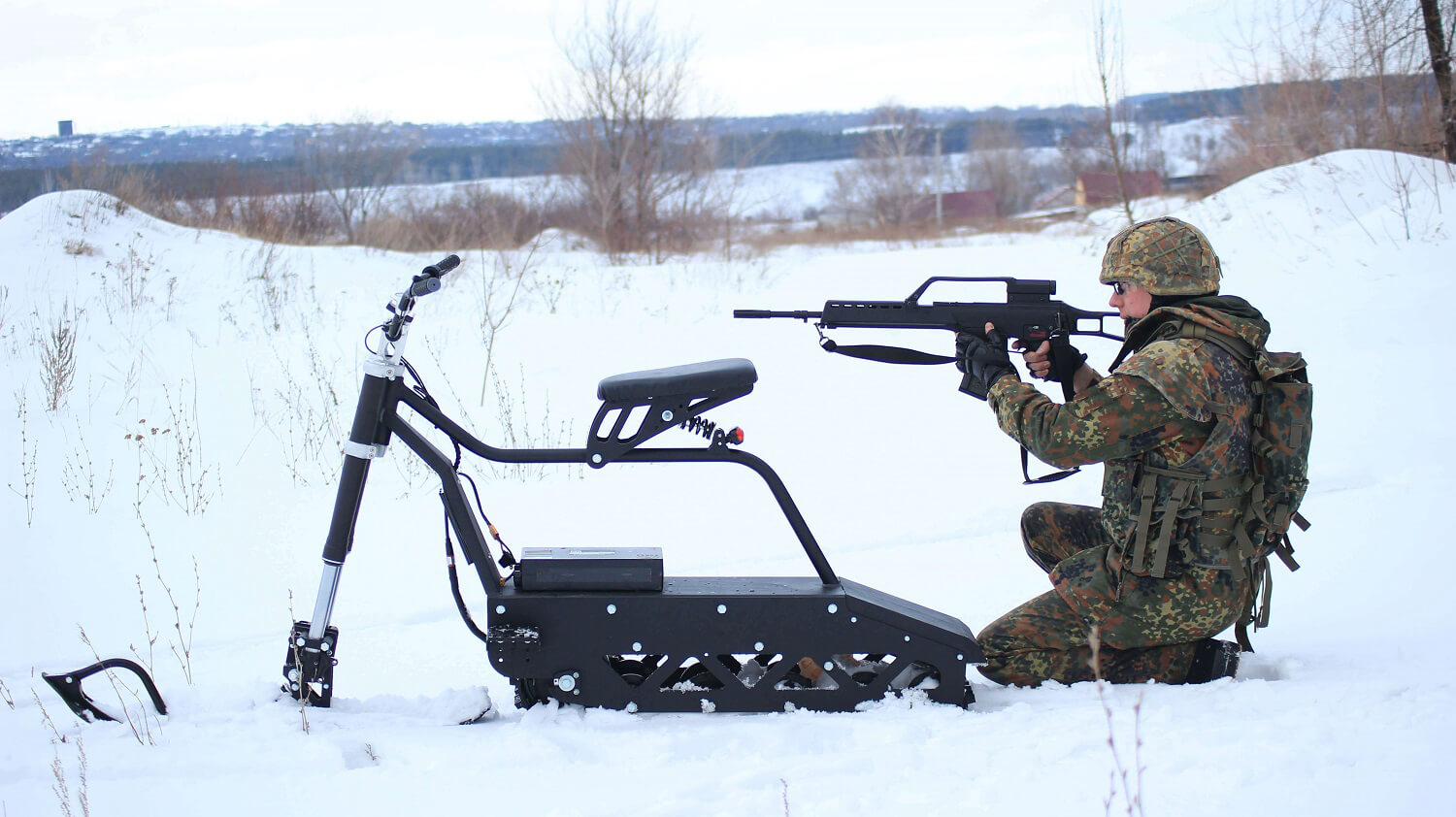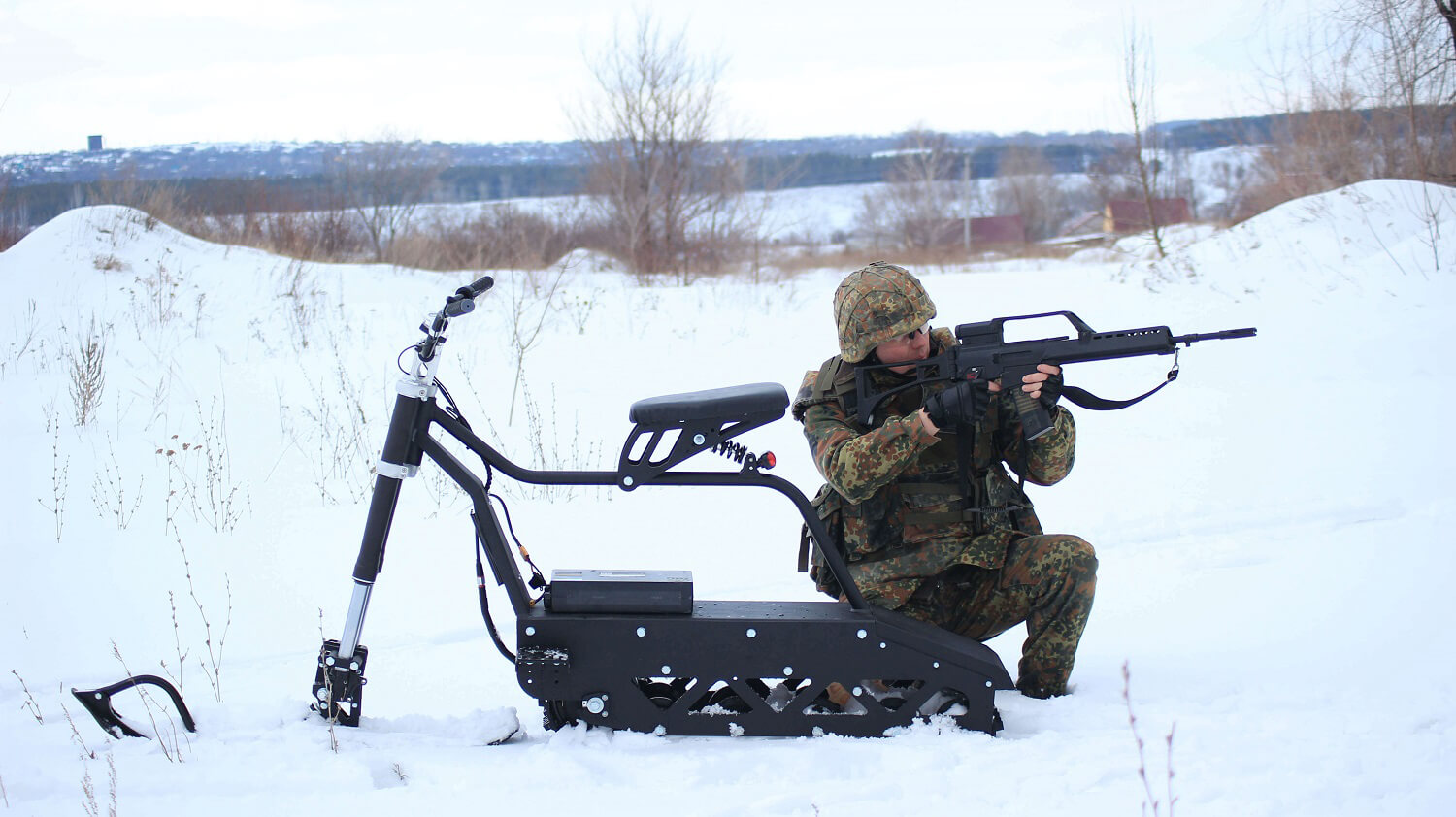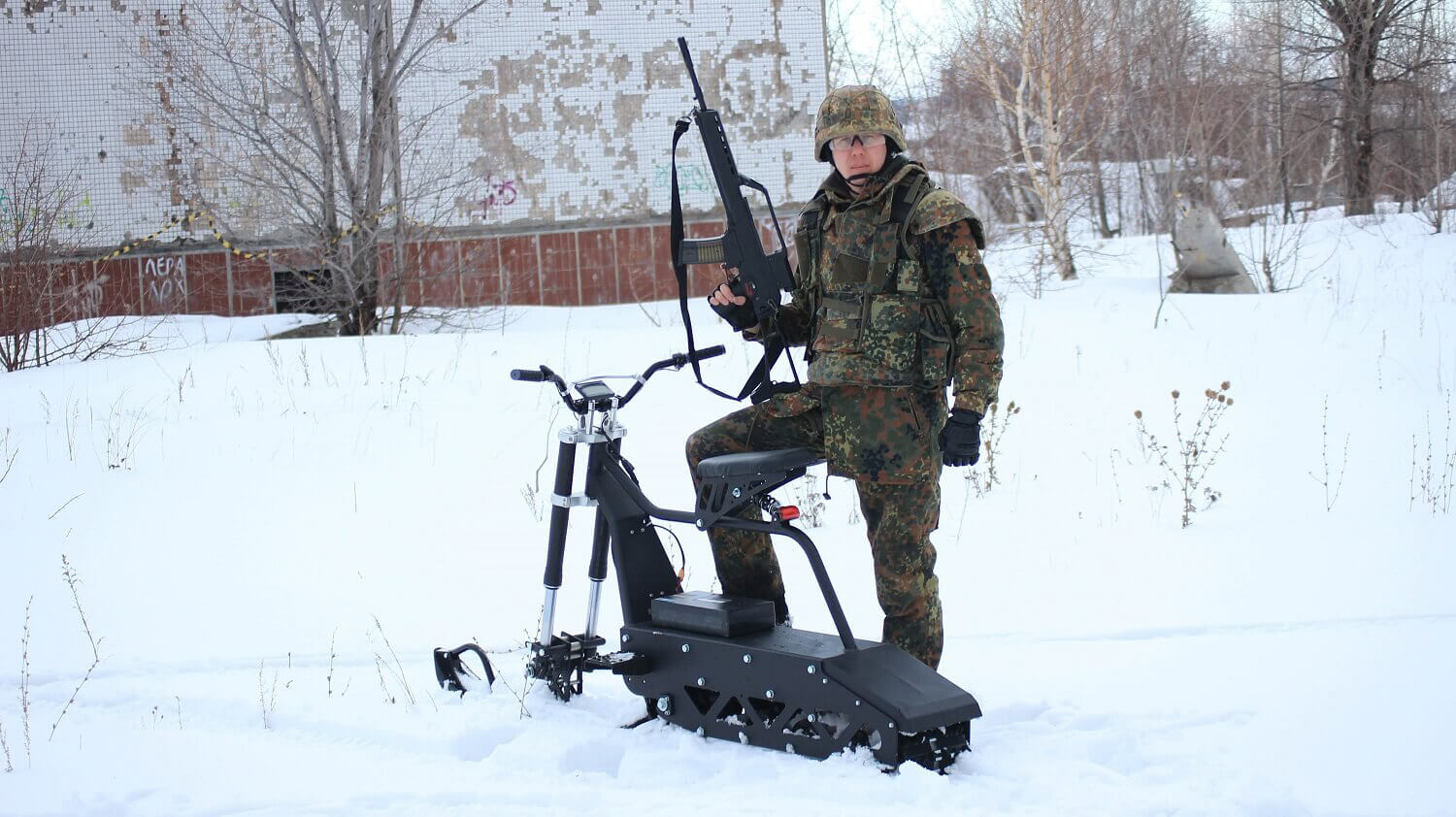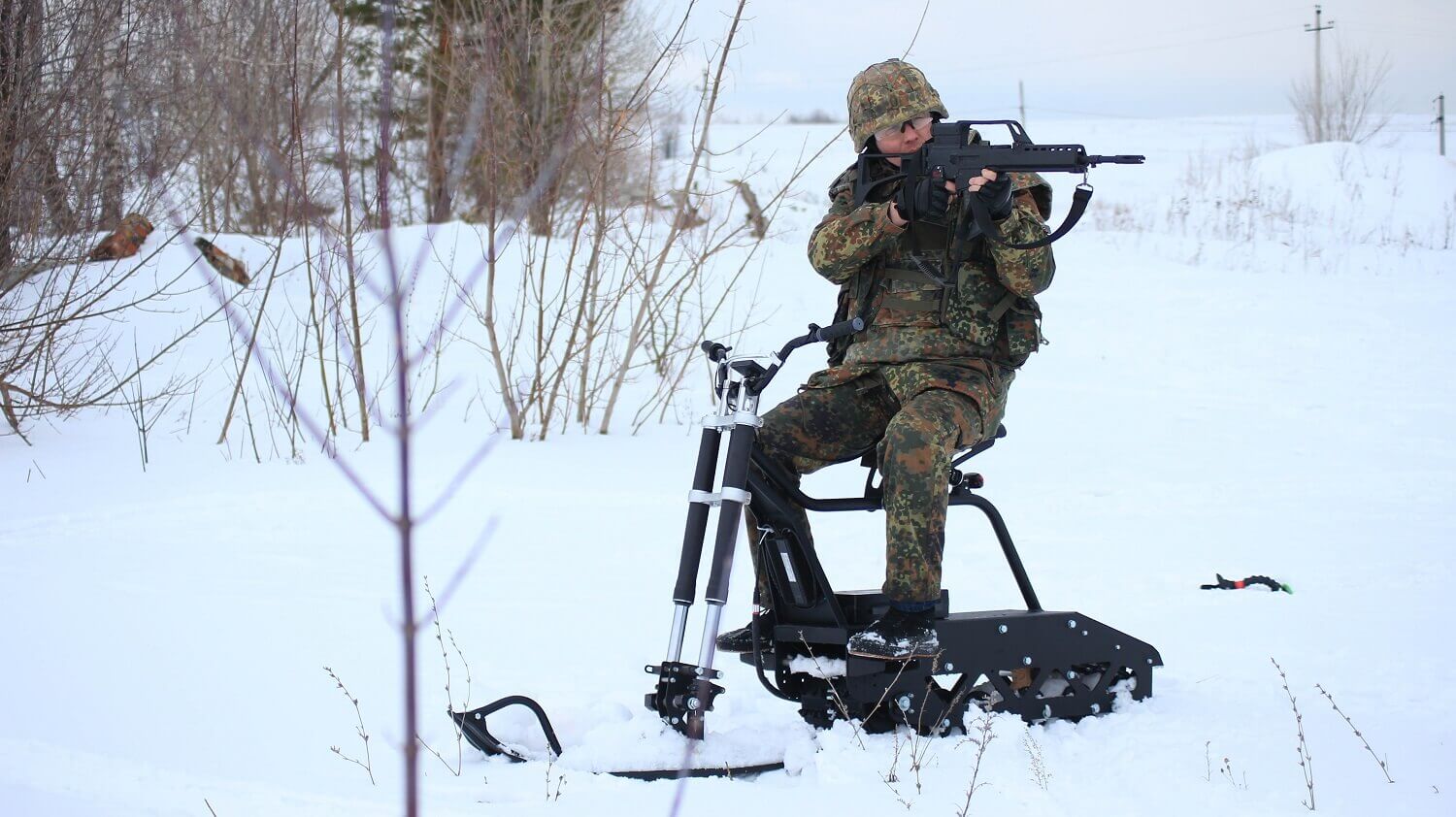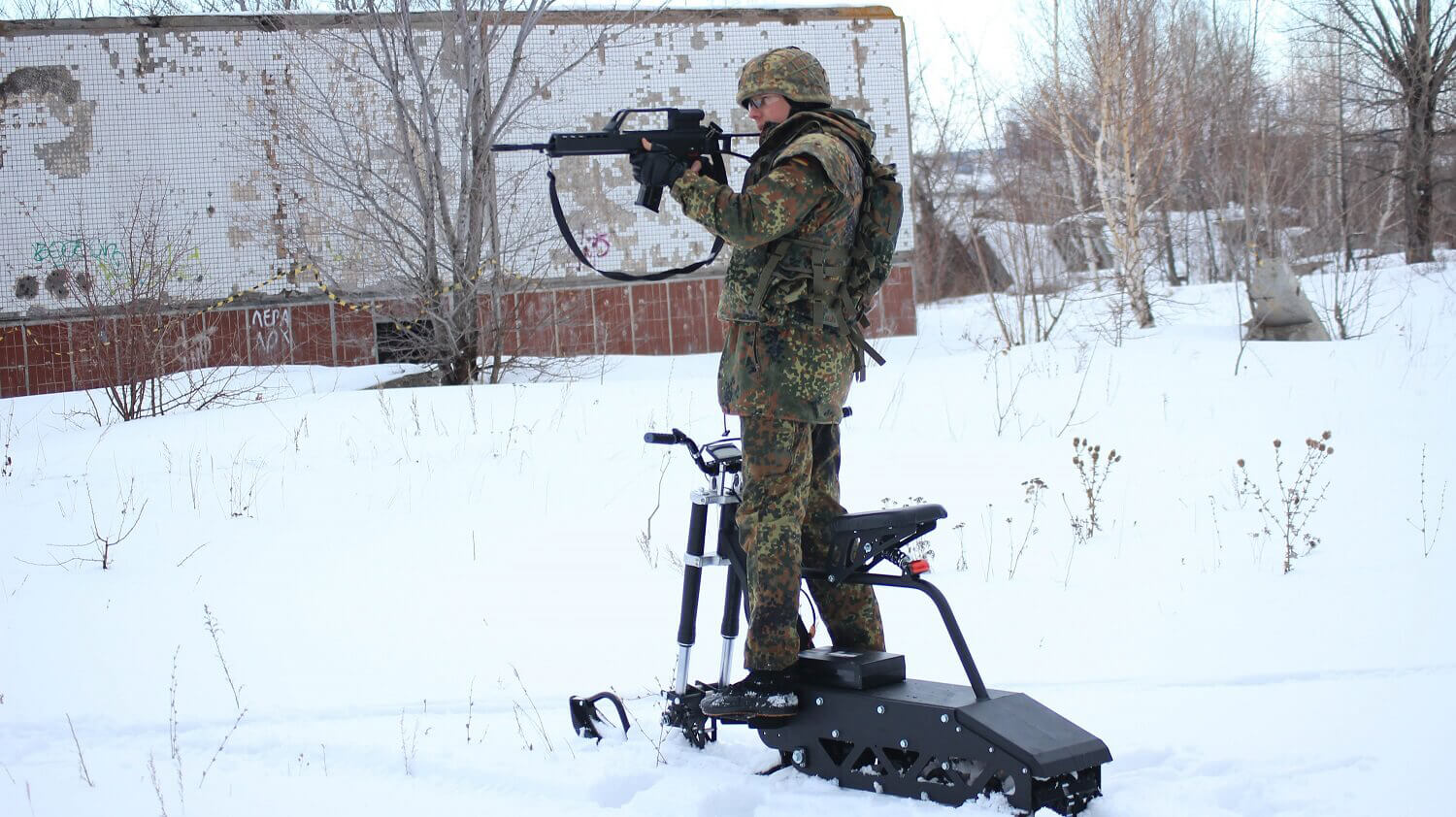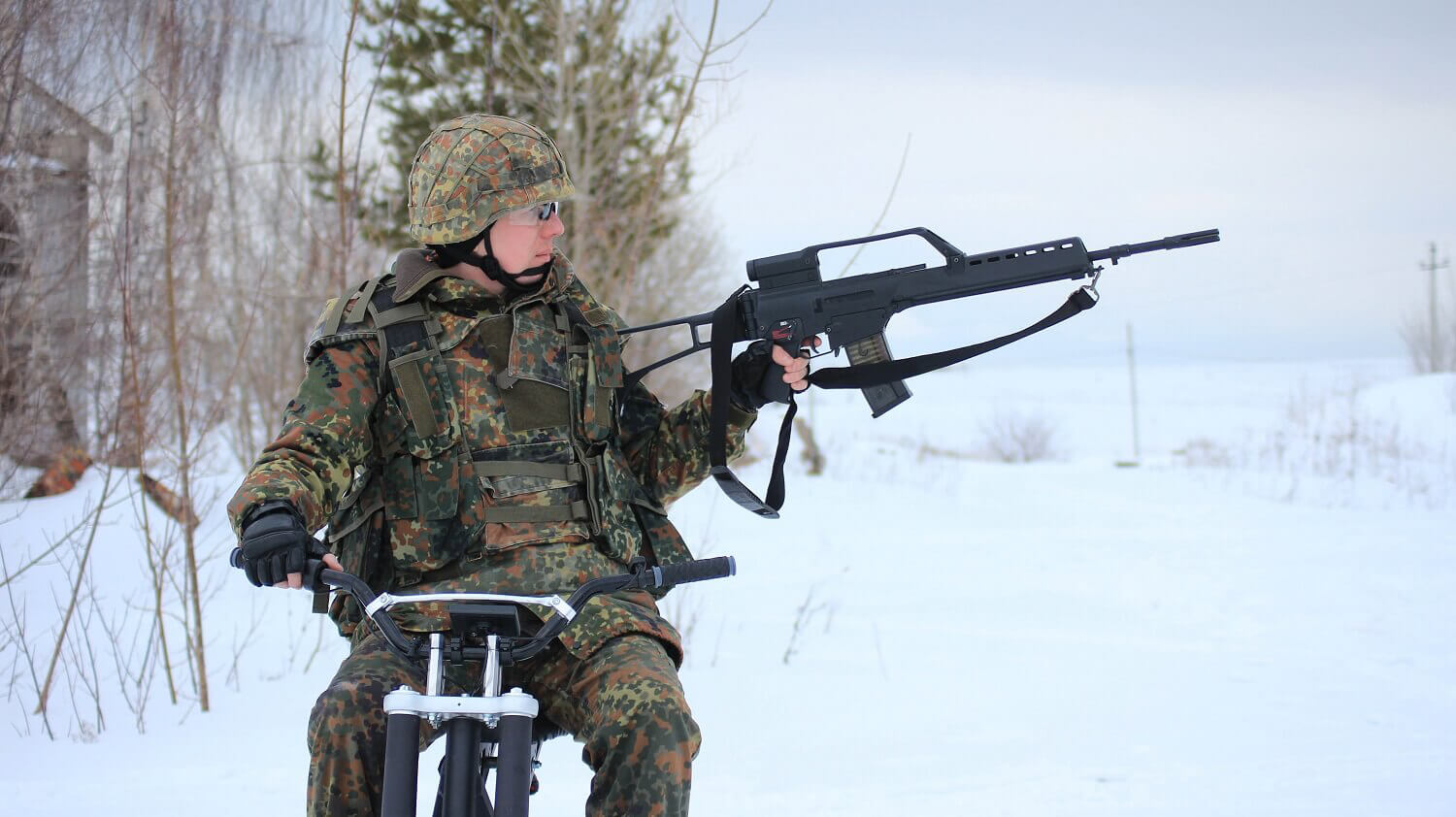 WARNING.
We do not encourage the use of an electric snowmobile for military purposes. We are against violence. We want to show that our device can be used in Paintball and Strikeball games.