Electric tow vehicle. The perfect counterpart to the classic motorbike tugger for navigating difficult terrain in winter and summer.
Variants of application: hunting; fishing; transportation of cargo; snow clearing (with mouldboard); travel/tourism.The photo shows one of the first variants of the project. We project on the base of domestic completing from Russian producers. The trailer is not included in the price. It is possible to make a special order under the requirements. In this version there is no depreciation, under the order we can do. Adjustable on length of a rudder. The ability to install additional batteries.Total weight with the steel frame of about 80 kg. Can be made of aluminium. LED headlight installation possible. The handlebar has a screen for tracking performance. The bike can be charged at any time in extreme conditions (-45 degrees). If you are interested in this product then call or write and tell us about the requirements for your task. Do not delay until the next season. Manufacturing to order, approximate time 1-1,5 months depending on the availability of components.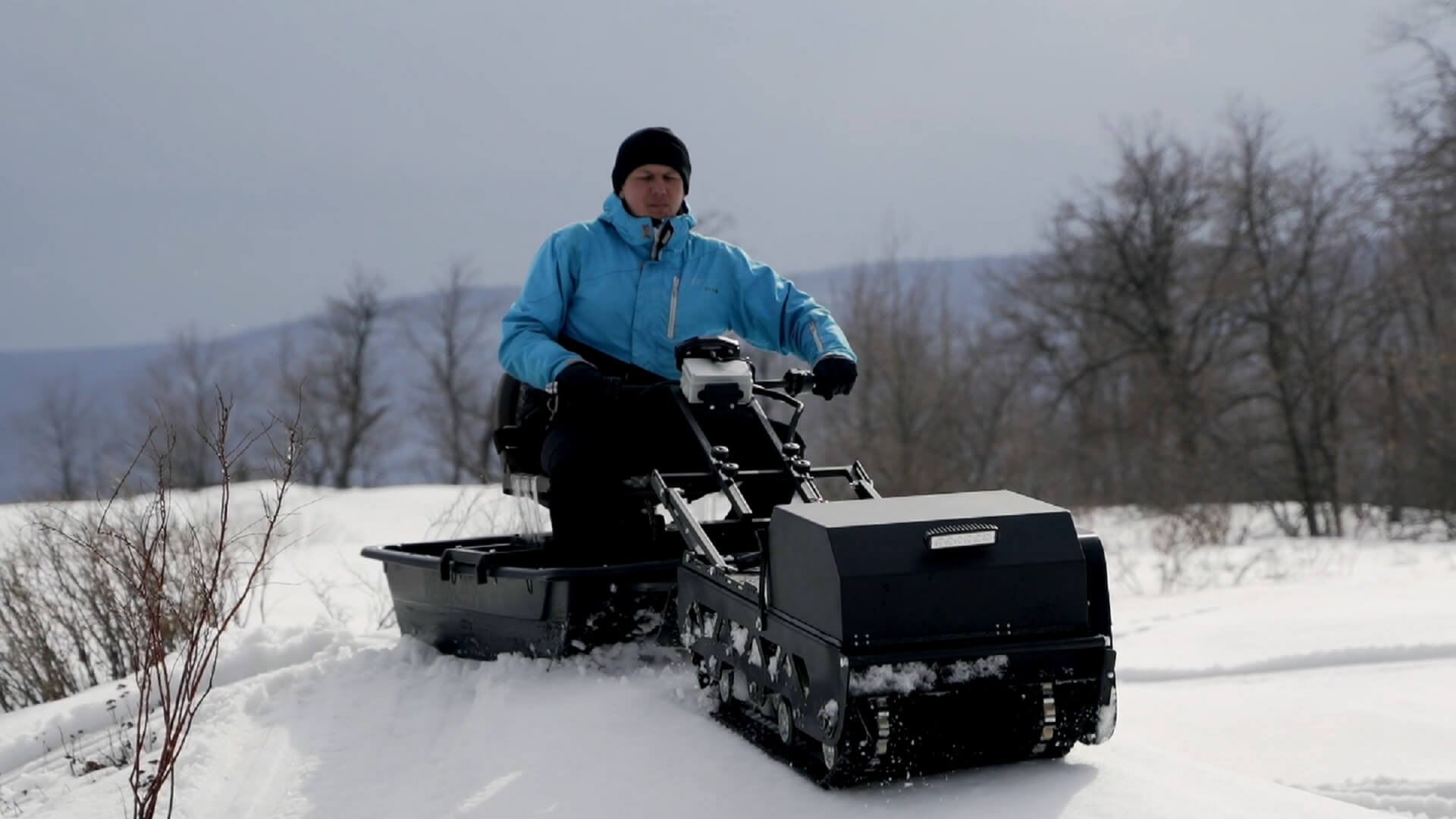 For personal use:
Hunting. Want to shoot something interesting? Use the quietness of the electric motor so you don't spook the beast.
Fishing. If it's a long walk to the hobby spot, get in and drive comfortably to the fishing spot.
Family recreation. Have fun with your loved ones in the fresh air, without excessive engine noise and exhaust fumes.
Travel. Go exploring new places with friends – with minimum effort and high technology.
Teach your child the first steps in operating a crawler, preparing them for sport. Compete in competitions or organise a championship.
Travel frequently in the countryside? Your personal assistant will take you wherever you want to go!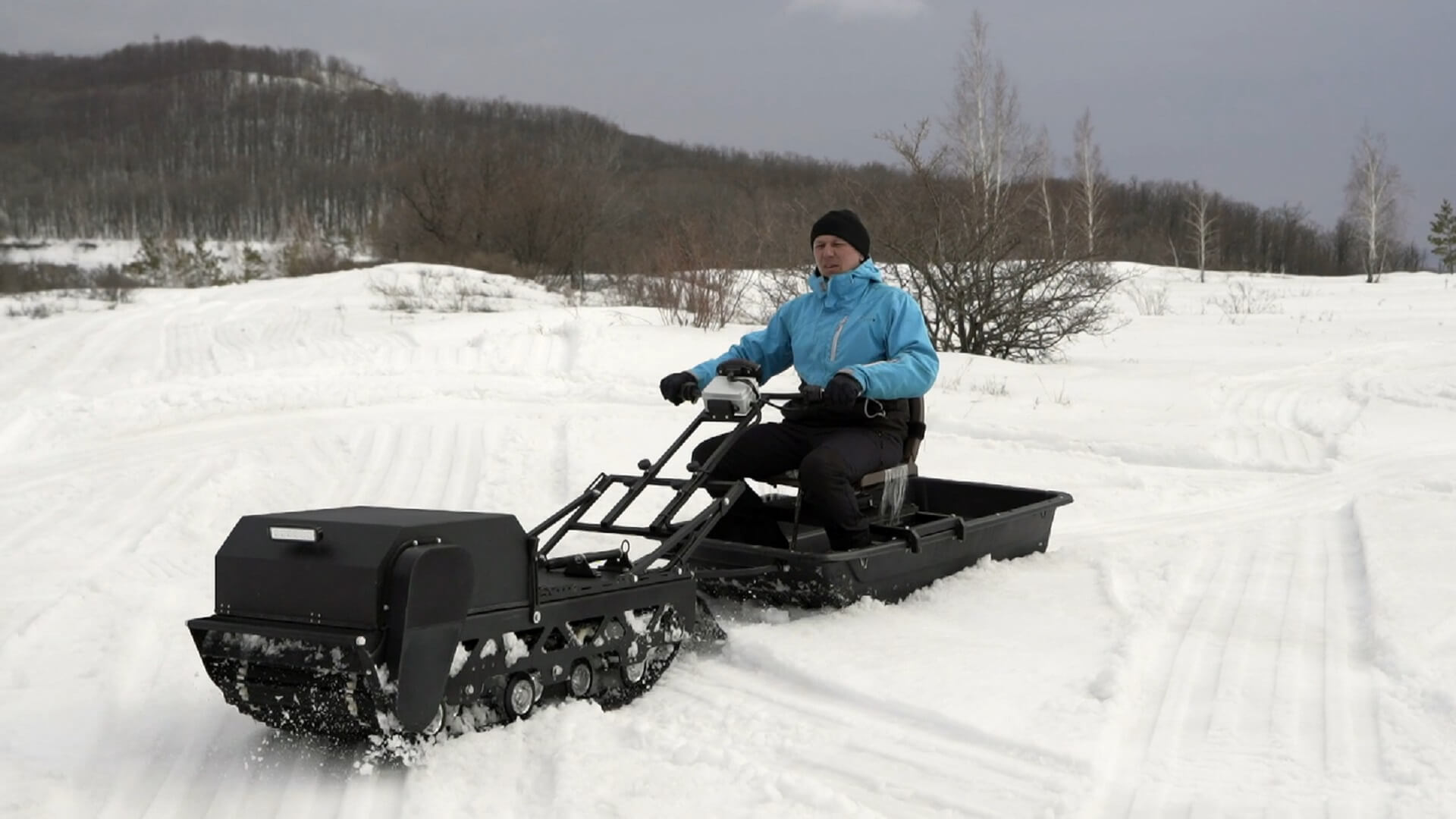 For business:
Oil and gas industry. Checking equipment on towers, collecting materials for laboratories. No more skiing where no vehicle can go, just put it in the boot and use it when you need it.
Delivery. Use it for quick delivery of smaller items like gear, spare parts or accessories. Mount it on the skid, or put it on the sled or just carry it in your backpack, take your pick. Patrol the factory grounds or pipeline. In case of an emergency, you can chase the intruder in the snow in seconds.
Repairing equipment on remote locations? Use the device to get more orders in time.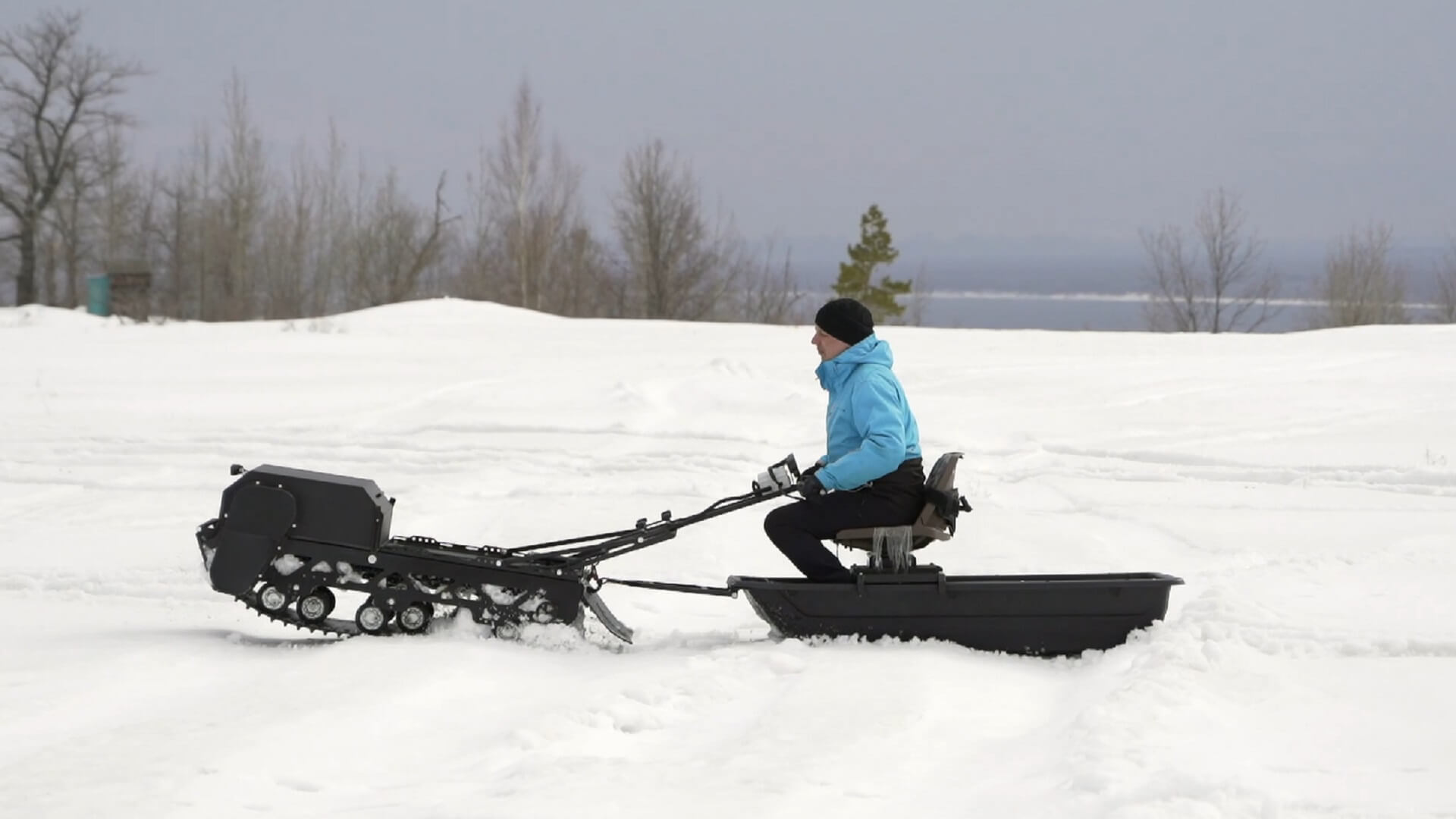 Accessories:
caterpillar module (chassis)
towbar frame
folding armour guard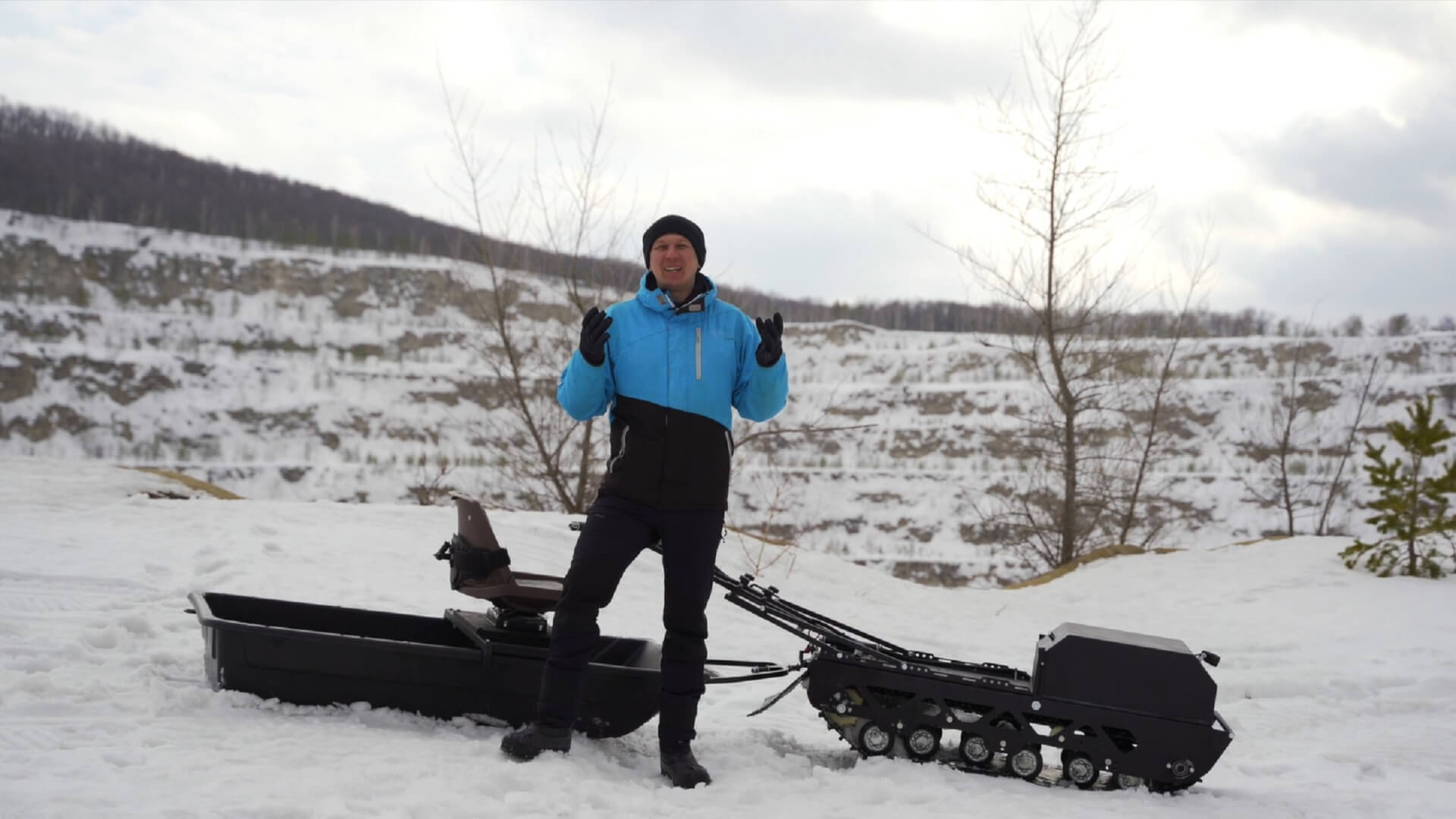 Timing. At the moment, the units are manufactured piecemeal, only to order:
In case of availability of accessories, assembly time is about 1 month, if not all components are available, or if it is necessary to modify the device to meet your requirements, the time can be extended.
Specific terms are discussed with the manager.
Terms may also be extended if a great turn of orders. Therefore, if you do not want to get into a queue in autumn or winter, make an order in advance (summer).