⚡ A universal ski for snowmobiles and snowbikes from the Samara-based manufacturer SNOWBIK Ltd.
=======================================================
💎Ski is produced in small batches, so better book now to be 100% ready for the new season in autumn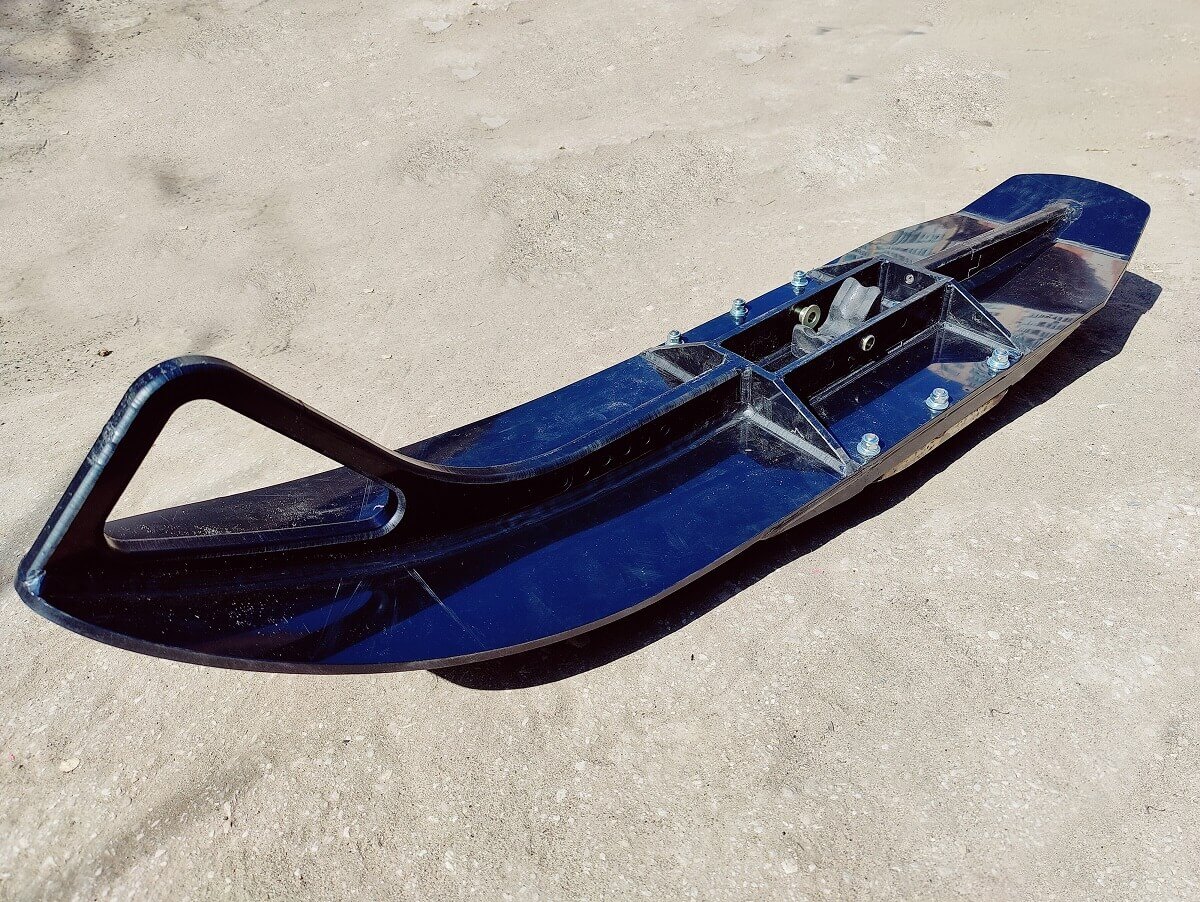 💥 WARNING There is a waiting list during the season, please book in advance.
❗ Ski positioning system is available (extra cost) to prevent the ski from breaking on the snowbike when it is used for more active riding.
⚙ Features and composition:
✅ material frost-proof plastic 8-20 mm thick
✅ removable central ridge for snowbike, made from U-profile (2 mm steel)
✅ snowmobile centre ridge made of diamond shaped bar
✅ removable snowmobile side skates (2 mm steel). For snowmobiles, the side skates can be removed.
✅ ski axle bushings made of duralumin
✅ ski width 25/30 cm
✅ ski length 108 cm
✅ boot width 59 mm axle diameter 10 mm
✅ rubber buffer under the ski post
✅ handle is sturdy, makes it possible to pull out the snowmobile
✅ rear lift for reversing
✅ colour black glossy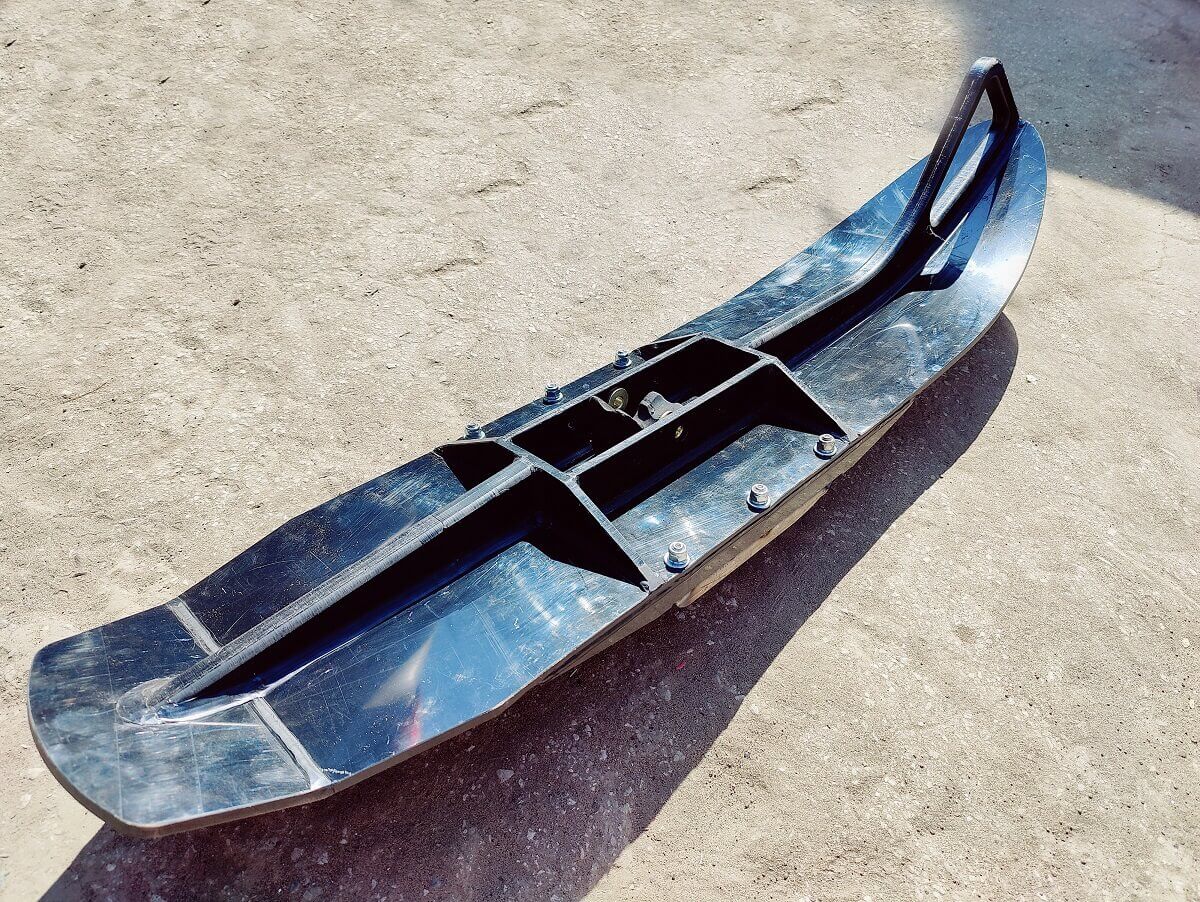 🏆 Ski features:
– The ski is robust, withstands bumps on rocks and other "underfoot", tested.
– Proven on our snowmobiles in the harsh conditions of the Lago-Naki plateau.
– Skates available from stock
– To order it is possible to make changes in the design (geometry, width), including skates made of stainless steel. We can also make skis of other colours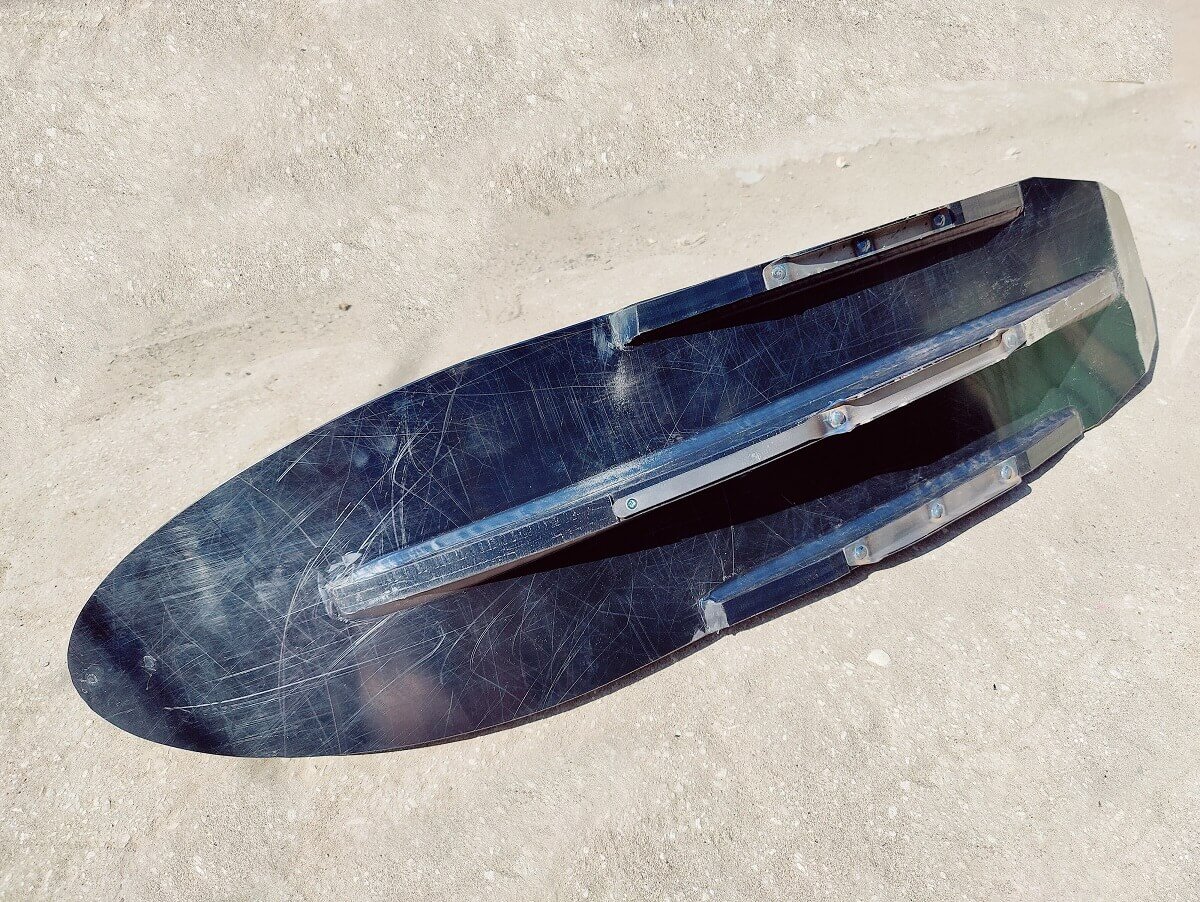 📦 Ask at your local motorbike shop. If not already present, ask your dealer to contact us and bring it for you.
🛴 Ready to work with dealers: motorbike shops and motorbike rentals
▰▰▰▰▰▰▰▰▰▰▰▰▰▰▰▰▰▰▰▰▰▰▰▰▰▰▰▰▰▰▰▰▰▰▰▰
IT'S ADVANTAGEOUS TO BUY YOUR SKI FROM US:
🚚 Worldwide delivery
🎁 Discount for multiple units
📩 Provide manual and advice on all technical questions
💲 Price from the manufacturer. Price for 25cm wide ski without positioning system
🛑 Keeping skis and accessories in stock
🔥 Proprietary patented designs based on domestic materials and components
=======================================================