The sturdy frame is made of steel tubes coated with a durable powder-coated polymer. The deck is made of moisture-resistant plywood – this guarantees a long service life of the trailer. Tubeless low-pressure tires perfectly absorb rough terrain, providing good cushioning. Plastic mudguards protect the driver from splashes.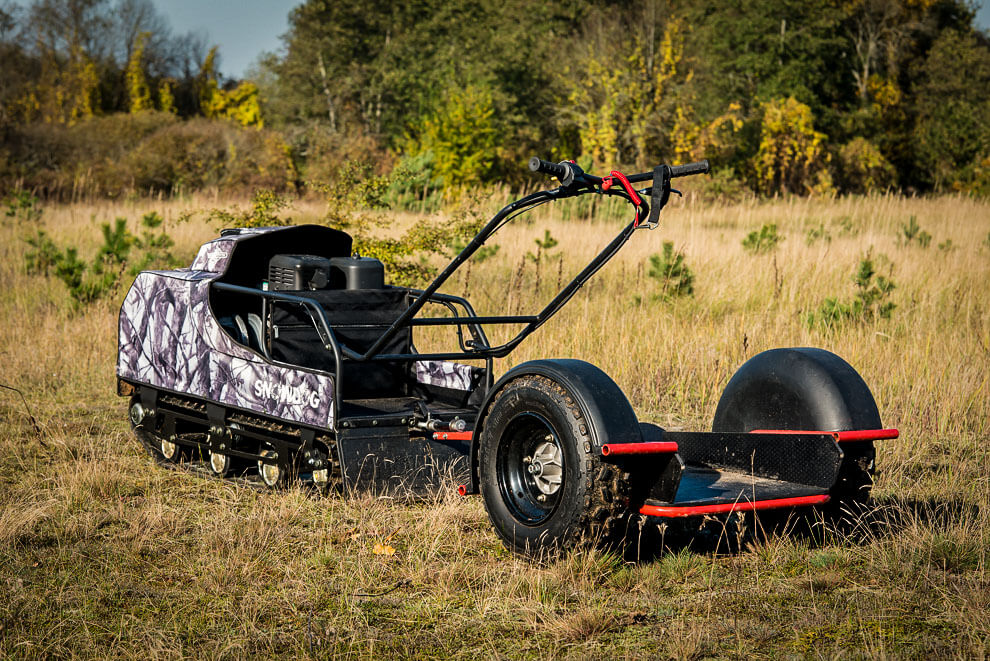 Sleds can be attached to the semi-trailer with a carabiner.
"Sport-trailer" is designed and manufactured on high class industrial equipment – this makes it as reliable device as the tow-trailers of our production. This trailer can be used with any brand of tow vehicle on the market today.