Track kit for Sur Ron electric motorbike
Since I've been experimenting a lot with track kits for motorbikes lately, I thought why not goosify electric bikes as well.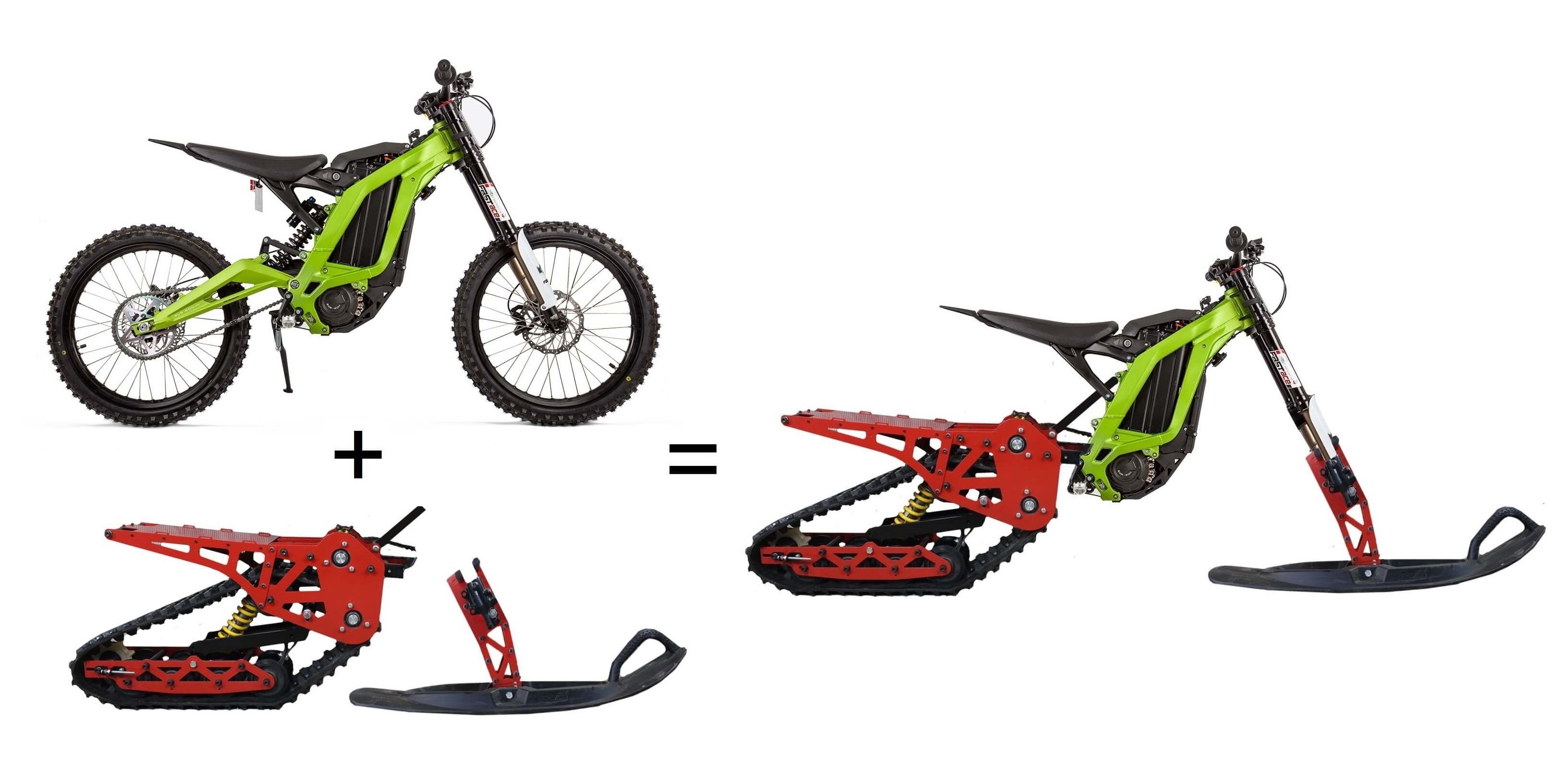 According to the experience of surfing on the internet on forums and owner reviews, at the moment the most common electric pitbike in the Russian Federation is the Chinese Sur Ron. And it's not even a copy of the European project, but a full-fledged authentic Chinese one.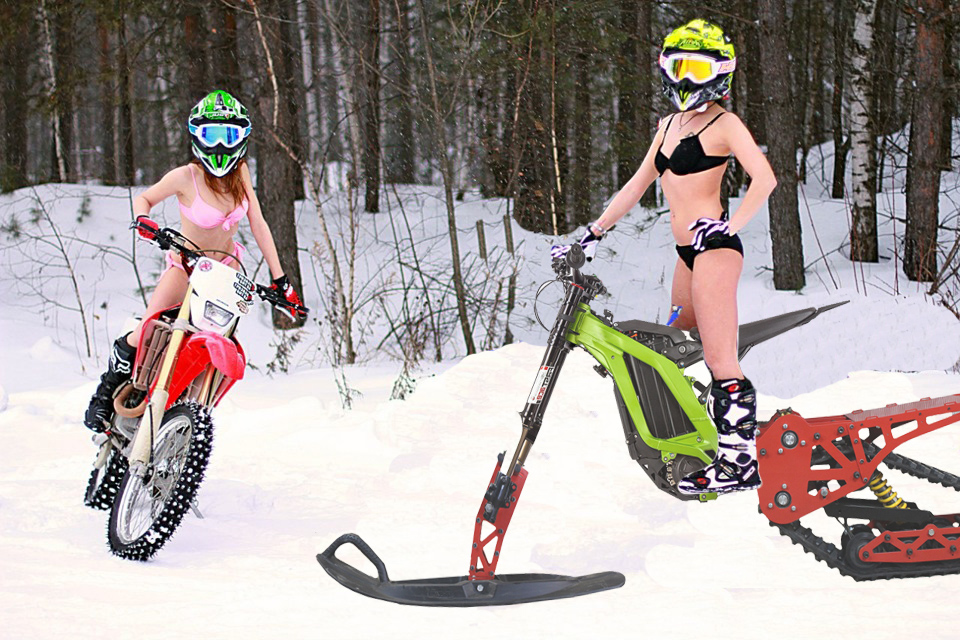 And the price is dropping every year, and there are more second-hand models on avito. I.e. it is becoming more affordable. The price is now around 200k rbl. All in all, with its characteristics it's kind of the most affordable of the adequate ones.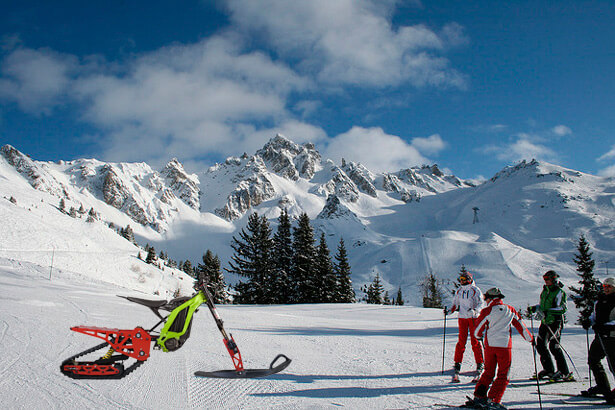 So I decided to photoshop and visualise a fantastic idea, a track kit for this Chinese electric pitbike. Yeah yeah I'm a mum's photoshop, but it turned out cool ! ))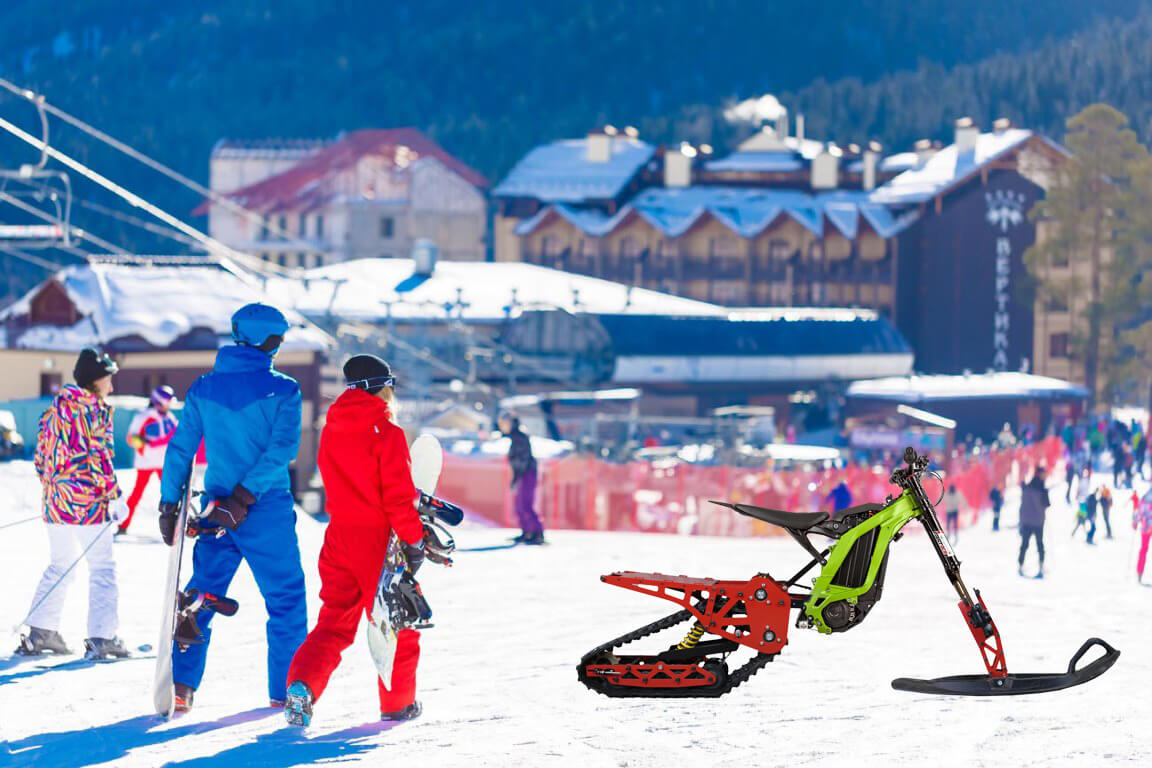 In general, a lot of people already make tracks for motorbikes, and there are manufacturers in all the Nordic countries with snow. In the Russian Federation, there are only about 10 manufacturers at different levels. And on petrol-powered motorbikes, the caterpillar has performed very well.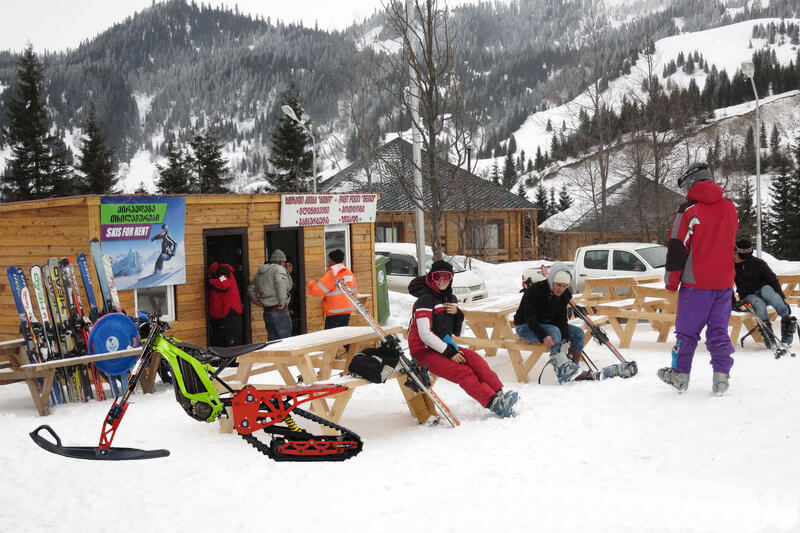 From my observations, people put track kits on motorbikes for the following reasons:
1. you can extend the season of the horse and get emotions not only in summer but also in winter, even if less.
2. you do not need to buy a snowmobile and have two devices at once. On the snowmobile and the weight and smell.
3. you do not need a license for a snowmobile, especially an electric one. You don't even have anything to nag law enforcement. Except to ask for a ride.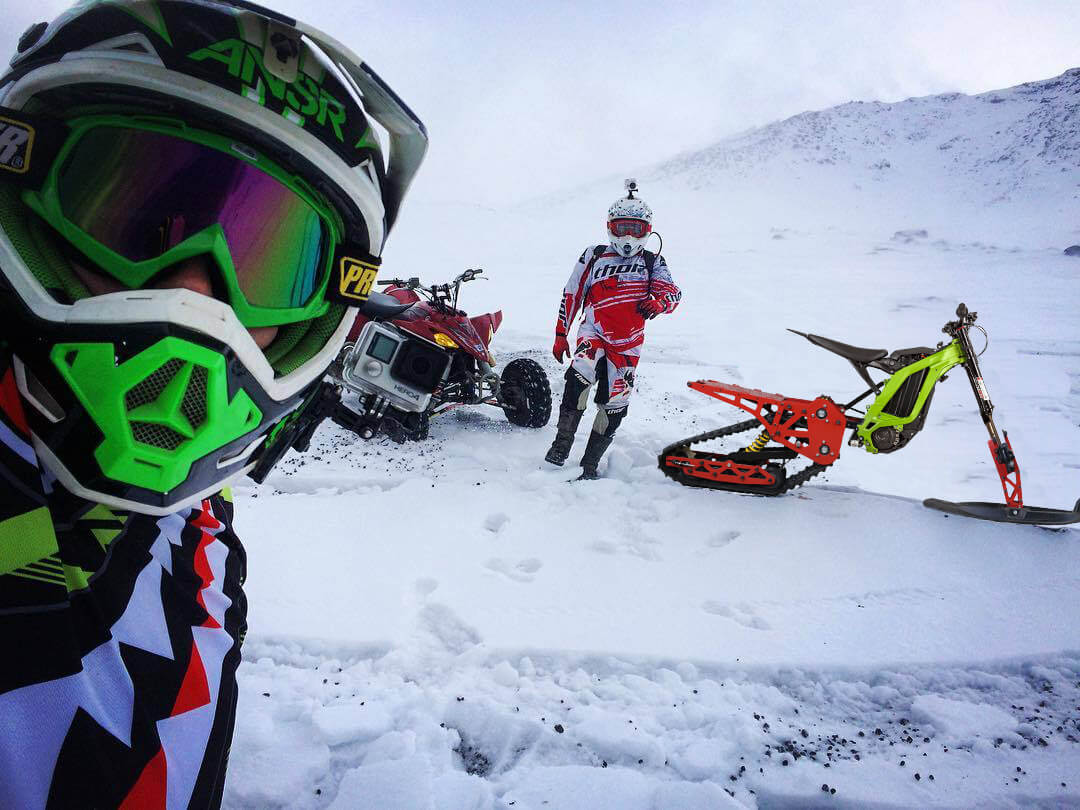 Yes, of course, haters will say at once about low battery capacity, frost sagging and low power for super cross-country ability to outrun Sherp on water.
But all this is nothing more than technical problems, which will be solved by engineers with time. Heating of the battery is already there. Speed and cross-country ability could be increased and the battery would be bigger. So, checkmate and checkmate haters. All motorbike bloggers unanimously say that the future belongs to electric cars.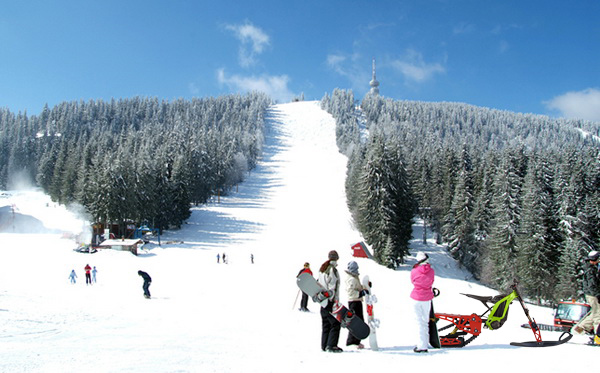 All in all, it's very interesting to try. But we don't have our own surron yet, so we're just photoshopping for now.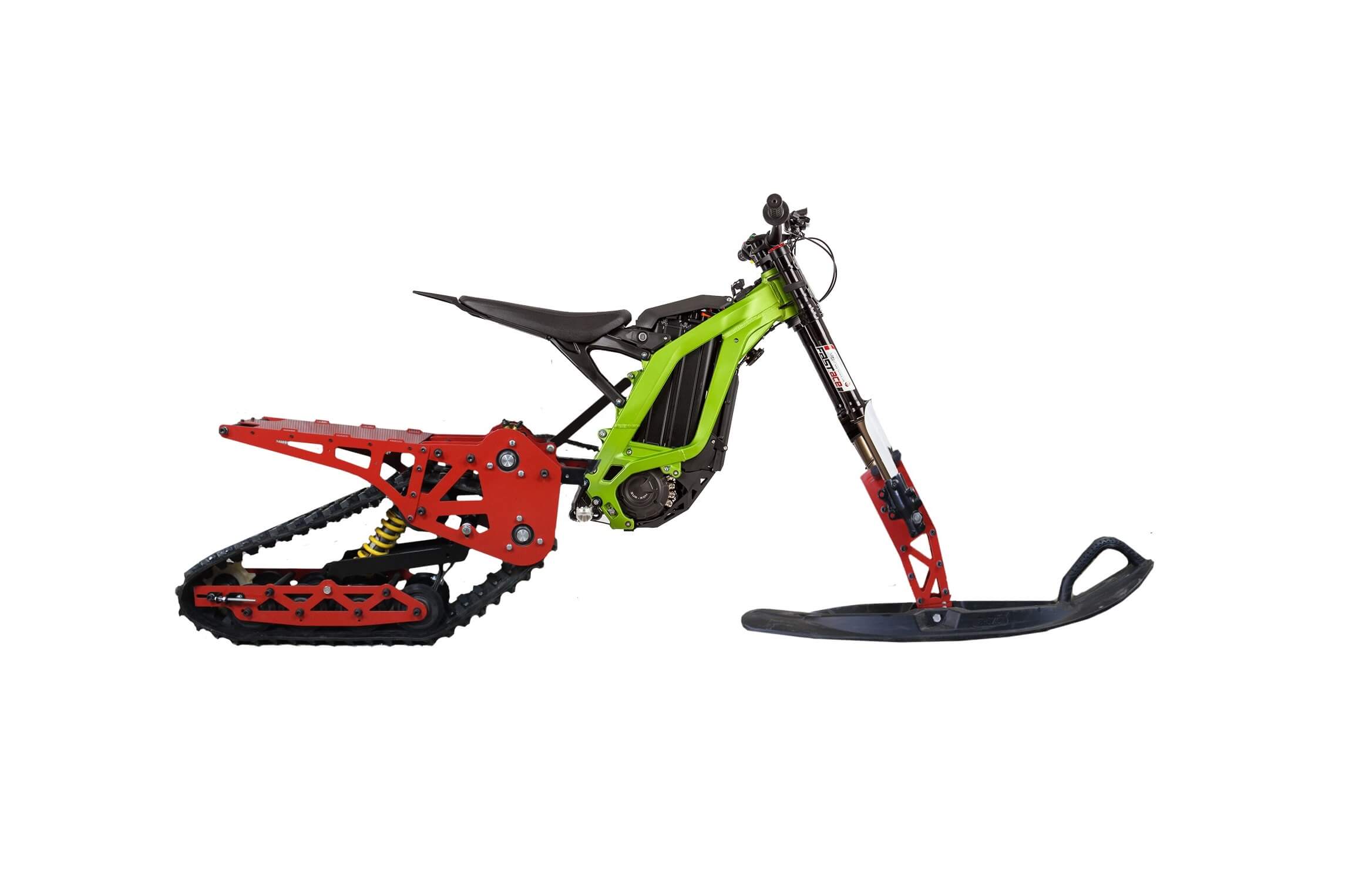 For more information on motorcycle crawler kits, please see our store.