An article from Pyotr Slizevich about our project in the Volga Commune.
The article was published on Tuesday, July 17, 2018 in issue 177 (30412) on page 8 of the publication. Here's the link to the edition itself.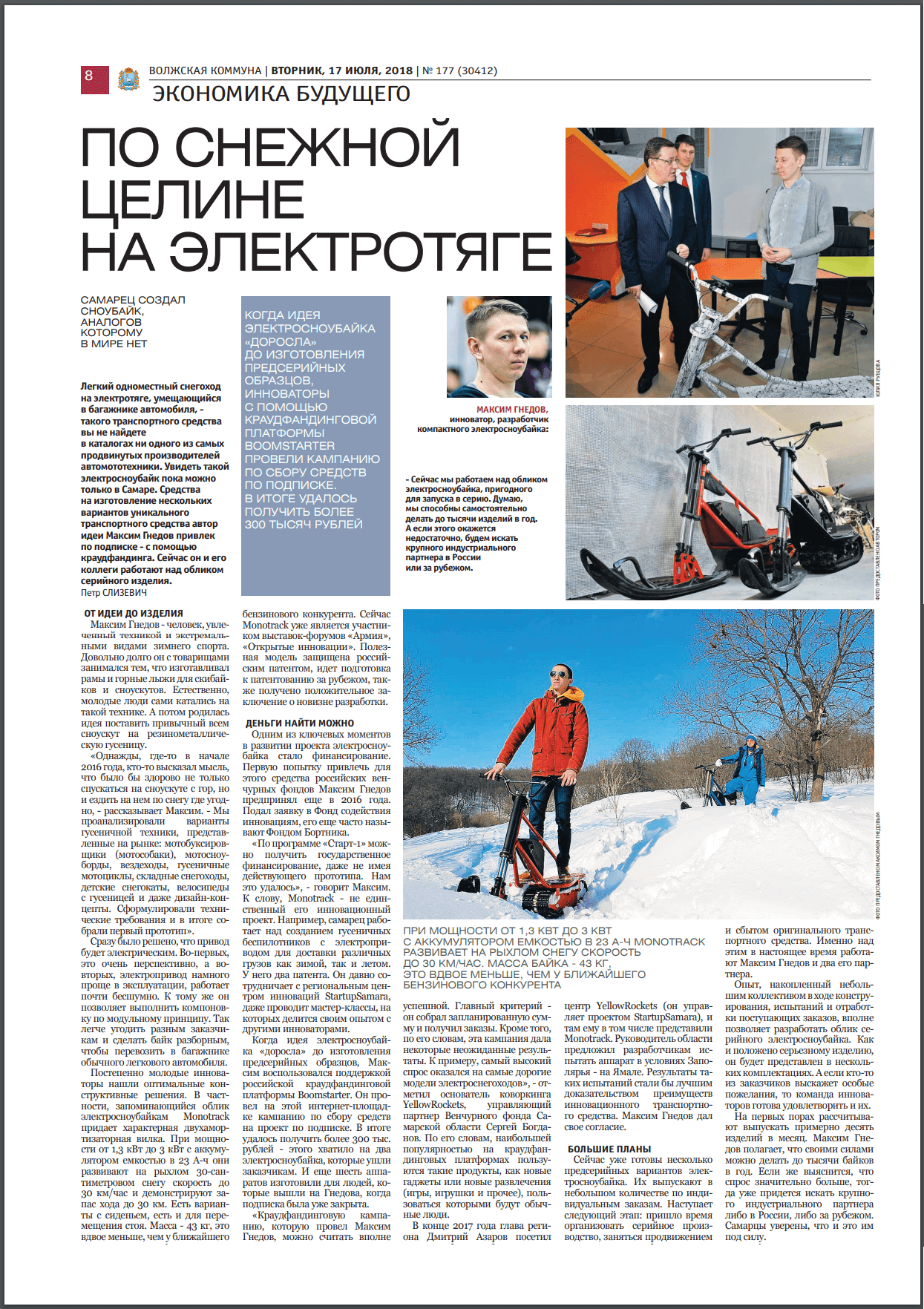 More detailed information about the options and equipment of the electric snow scooter you can find in our online store.
Subscribe to our channels on social networks.