Track kit for the Sur-ron electric motorbike. Thanks to its universal mounting, the kit can be fitted on any version of the electric motorbike.
Become one of the world's first owners of an electric snowbike. A patented kit that is unparalleled for electric motorbikes.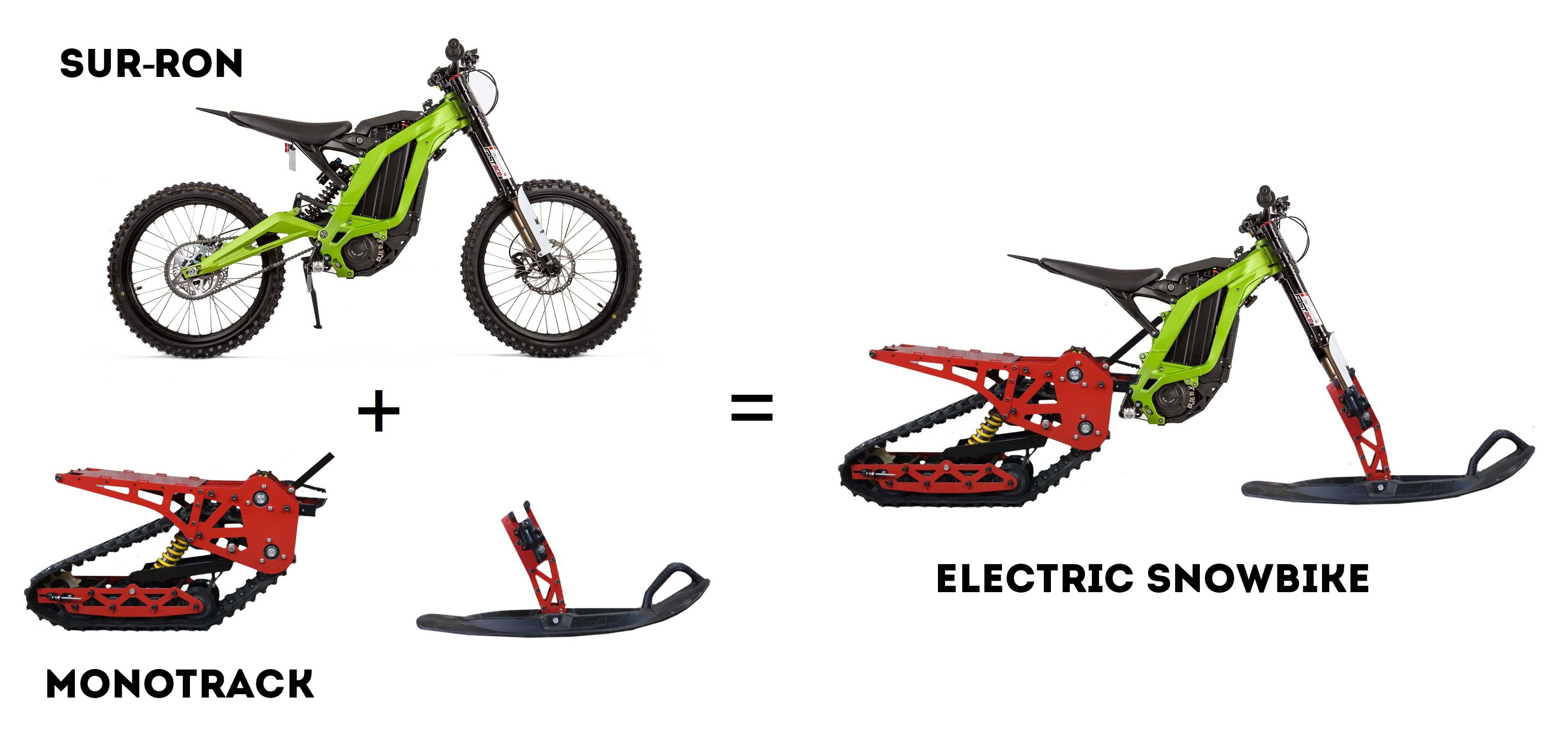 The kit allows you to extend your riding season without putting your electric bike away on the balcony. Ride in the park or in the woods.
– The kit weighs 41 kg and is made of aluminium.
– The track width is 22 cm.
– Maximum snow depth 40 cm.