The most powerful version of the electric snow scooter. It allows you to accelerate faster and have a higher maximum speed. You can drive together. The frame has space for payloads. It is also possible to place a glove compartment between the saddle and handlebar on the frame. The same version can be assembled with a maximum speed of 80 km/h.
Available for order picking and price.
Video overview in the studio. The frame has a lot of design details.
Example of bag placement on the frame, under the saddle.
A test drive where we compare two snow scooters with different characteristics.
Dimensions complete. In millimeters.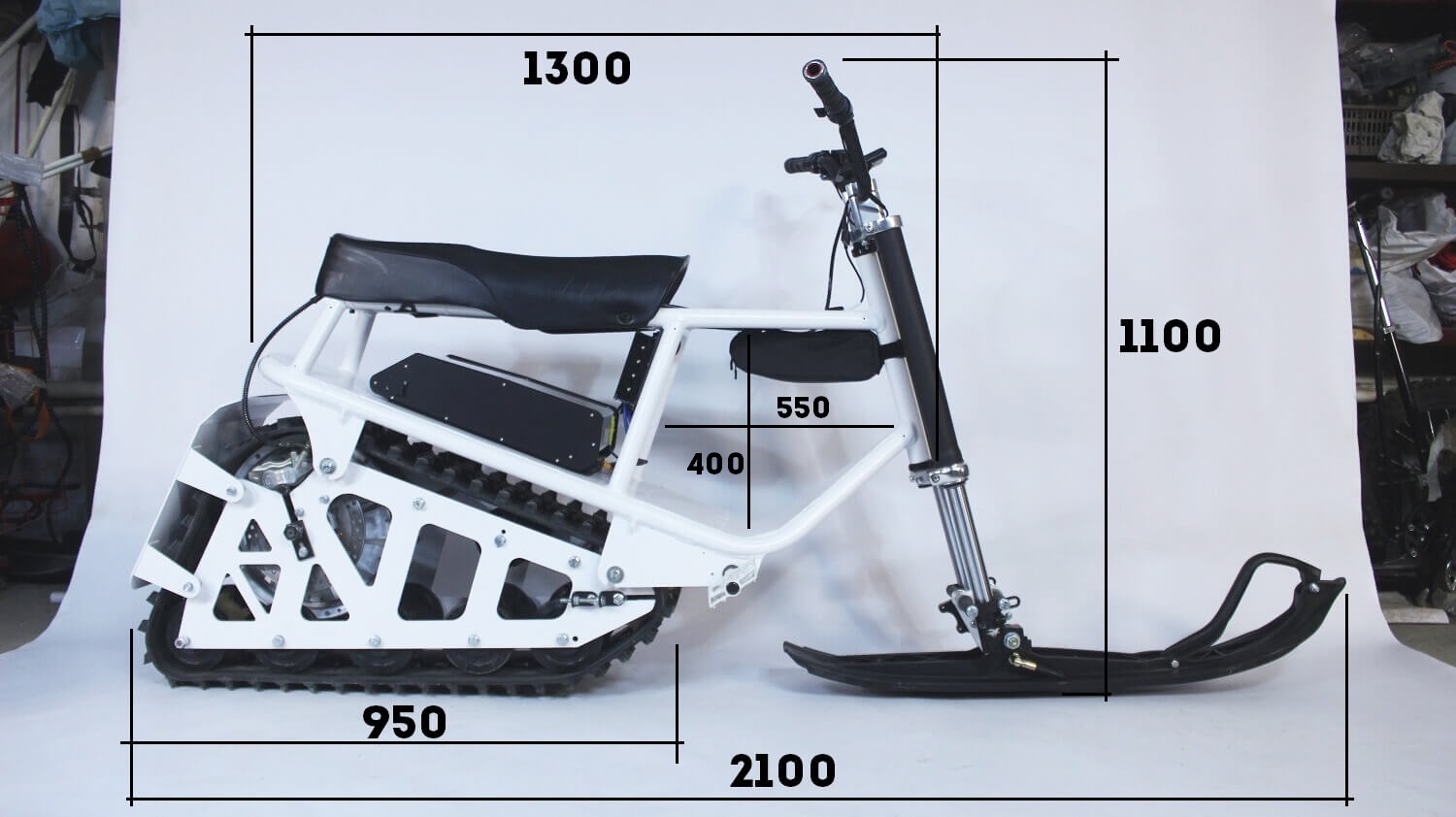 Testdrive on a steep ascent, with a slope above 20 degrees.
Unique design can be developed to order. We can also apply your logo to the frame.
Chek new version in blog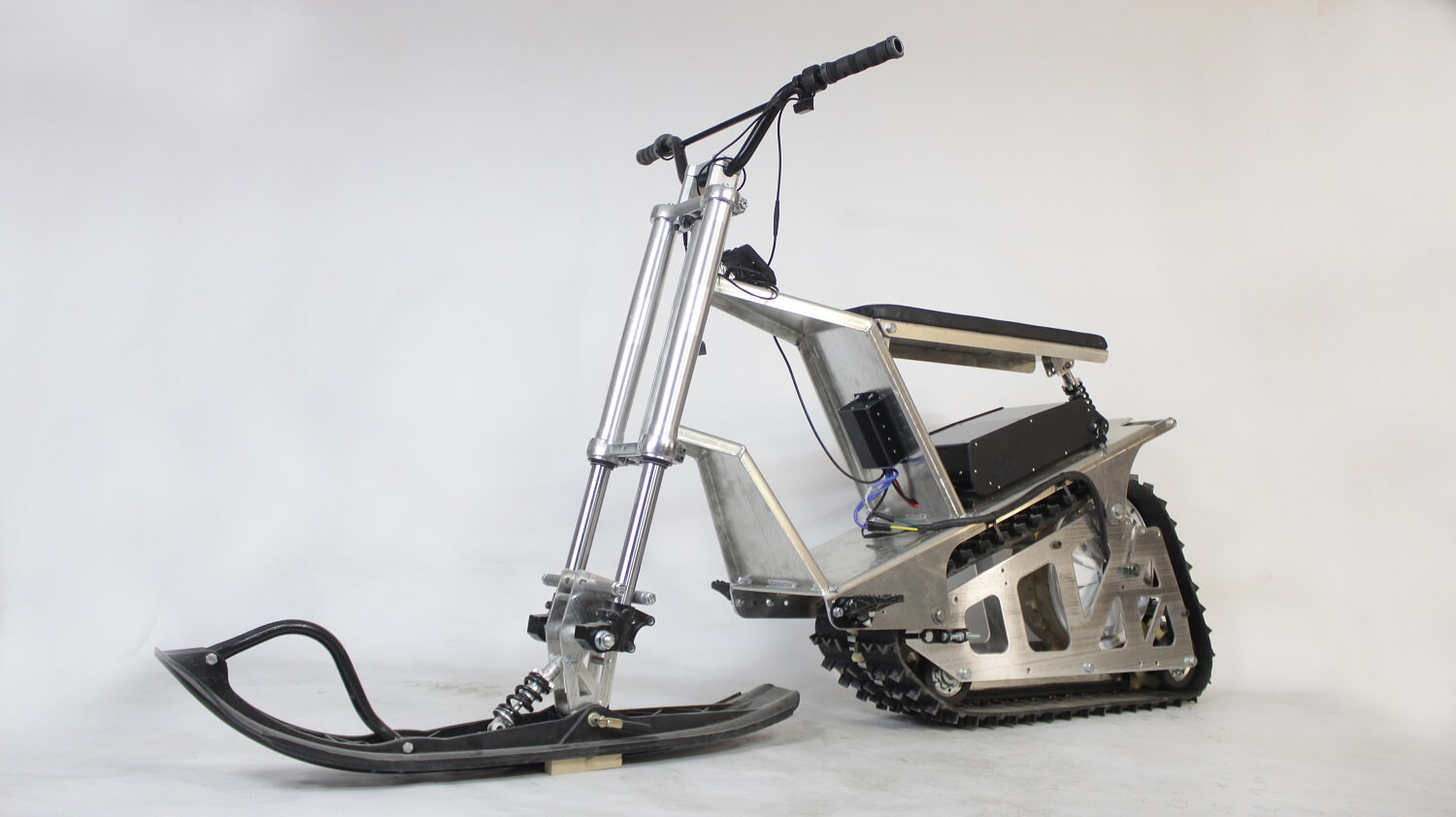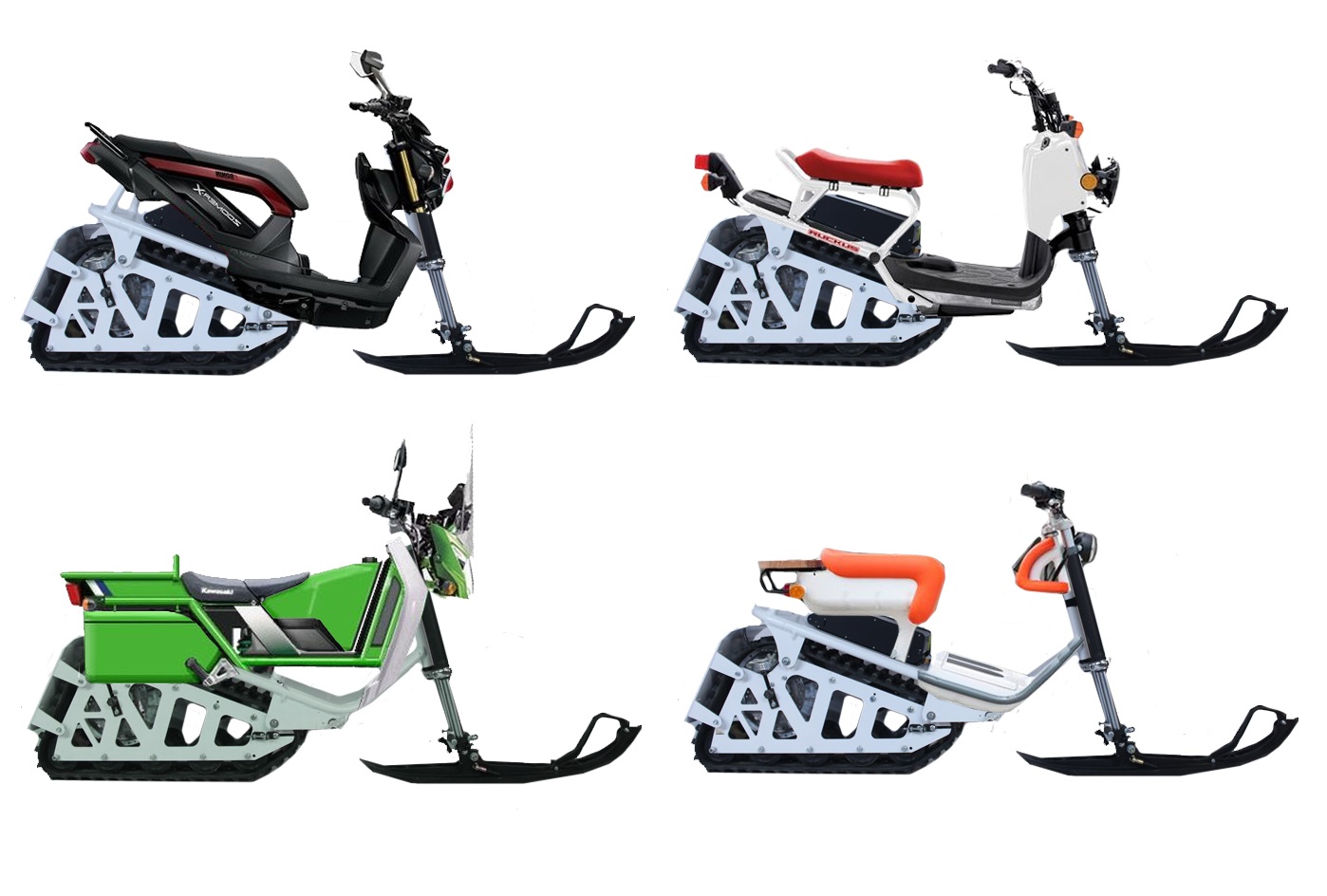 Deadlines. At the moment the snow scooter is manufactured to order:
If components are available, the assembly time is about 3 weeks.
If not all the components are available, or if you need to modify the device to your requirements, the terms can be increased. Specific terms are discussed with the manager.
Timeframes can also be extended if there is a large order queue. Therefore, if you do not want to get into the queue in the autumn or winter, place an order in advance.
Sign up for a test drive Google Form
Do you still have questions?